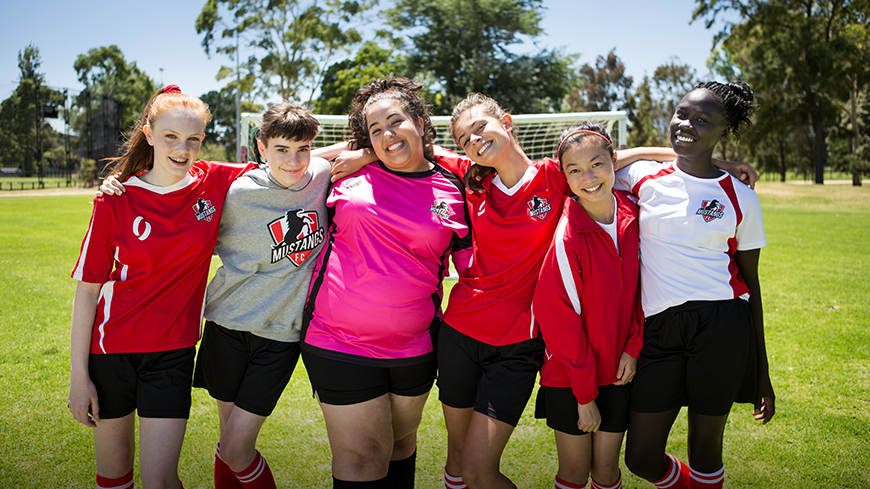 Explore gender representations with Mustangs FC
Mustangs FC is a goal kicking comedy drama about girls who abandon the sidelines to start their local football club's first all-female team. Against the odds, they stand united and overcome every challenge the club, the boys and the opposition can throw at them, all while wrestling with what it means to be a girl today.
Our free education resource supports teachers and students in exploring key themes in the series: gender, relationships, mental health, leadership, and diversity. The Mustangs FC Teaching Toolkit contains five units of work written for upper-primary students, and five units written for lower-secondary students, with each unit made up of three lesson plans.
In both the primary and secondary Gender units, students will learn more about the topics of Women in Sport, Gender Stereotypes and Taking Action. Key clips are outlined, along with engaging discussion starters and creative learning tasks. Relevant Australian Curriculum areas include English, Health and Physical Education, Humanities and Social Sciences and the General Capabilities.
Download this free resource for International Women's Day, or to explore gender representations in the media at other times in the year.