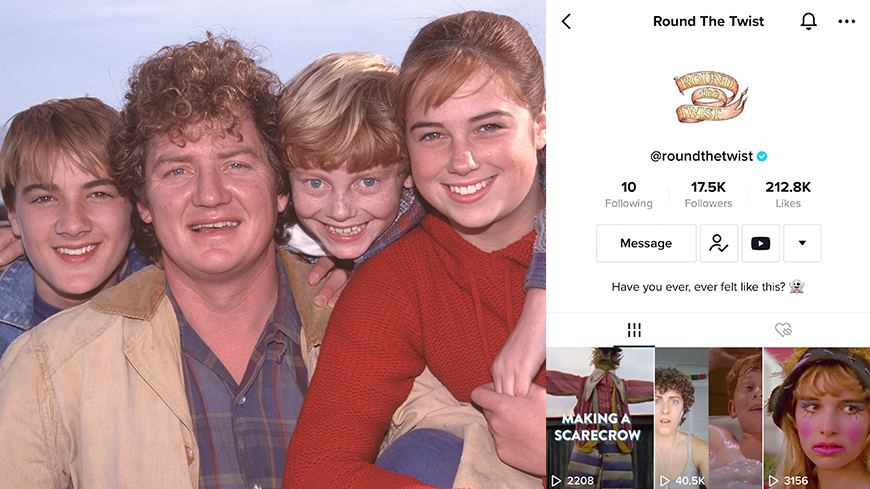 The Twists are on TikTok!
A new generation of fans are being introduced to Round the Twist, with accounts for the iconic series now live on Snapchat and TikTok.
Close to 18,000 users now follow the Round the Twist TikTok account, with over 200,000 people liking the original video content that has been shared. There have been more than 2.2 million views of the content so far.
TikTok, a video-focused social media platform launched in 2016, features short-form user-posted videos including stunts, dance routines and lip sync challenges.
Feedback indicates that the account has tapped into the nostalgia of Australian users who grew up watching the series, while many overseas users are viewing the content for the first time and liking or sharing it based on its uniqueness.
There's also a Round the Twist Snapchat account, which has more than 2,000 subscribers.
The series has been reimagined for the mobile screen, with episodes of the series being shortened into six-minute versions for users to view. More than 400,000 people have viewed the content, with a total watch time of around 266,000 minutes.
We've loved seeing users take up our TikTok duet challenges. If you'd like to get involved, click here.
And you can view specially tailored episodes on Snapchat here.