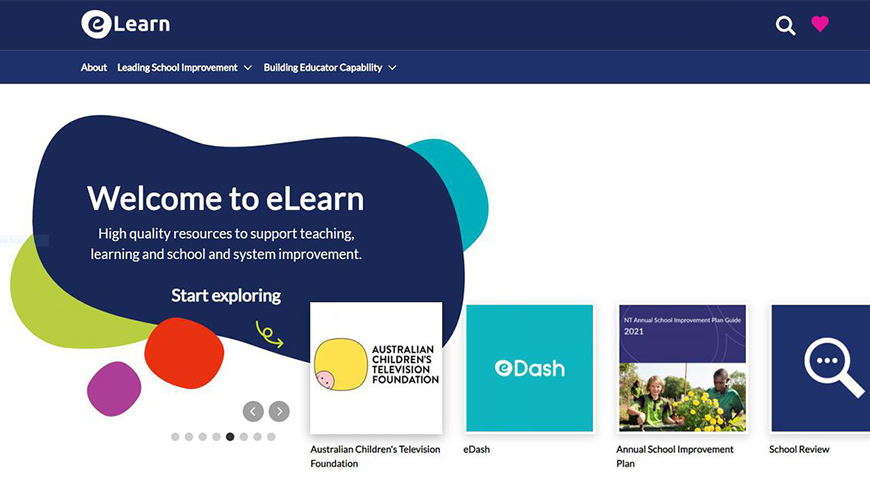 NT teachers, find your favourite kids' TV in eLearn
Northern Territory educators can access complete series of classic and contemporary children's series and supporting resources to enhance learning in their classrooms.
Teachers in Northern Territory government schools can now stream more than 20 ACTF children's titles through the Department of Education's eLearn site. Each title includes supporting information to help teachers gauge its relevance to their teaching context, including:
Stage of schooling
Learning Areas, General Capabilities and Cross-curriculum Priorities
Classification
Running time
Content available on eLearn includes full children's television series. This ranges from classroom classics, such as Australian history series My Place, through to more recent titles like The Inbestigators, in which Year 5 friends solve neighbourhood mysteries together.
Students will love seeing familiar locations in some of available series. Episodes of adventure series Bushwhacked! were filmed in Alice Springs, Kakadu National Park, Arnhem Land and around the Bullo River. And in Are You Tougher than Your Ancestors?, modern-day kids attempt to retrace the steps of teenage Afghan Aboriginal cameleer, William Satour, who guided his father's camel train from South Australia to Alice Springs in the early 1900s. Classic series Double Trouble was also filmed partly in Alice Springs.
Feature films and documentaries for student and teacher audiences are also available through eLearn. These include children's film Paper Planes and the classic documentary First Day, which follows students from diverse backgrounds as they begin their primary schooling.
Teachers, log in with your ntschools or nt.gov.au username and password for free access to these complete series, films and supporting educational resources. To navigate through to ACTF content, click on Building Educator Capacity, Curriculum and Pedagogy Resources, then 'Media and Video Resources: ACTF'.
If there is a particular ACTF-supported series you would like to see uploaded next, get in touch with the friendly eLearn team at: elearn.doe@education.nt.gov.au