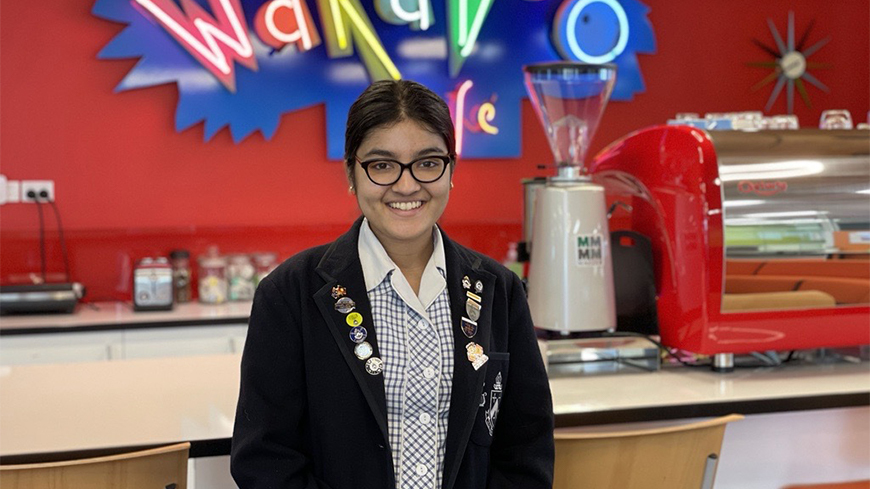 Student voice takes centre stage in The PM's Daughter teaching resource
The ACTF teaching resource for the new political comedy-drama series The PM's Daughter will be co-authored by Year 12 student and youth advocate Ahelee Rahman.
The Australian Children's Television Foundation has partnered with the Museum of Australian Democracy (MoAD) and 16-year-old Ahelee to create an educational resource for students in years 6 to 9 to examine student voice and agency in Civics and Citizenship and media literacy.
The PM's Daughter is a 10-part live action series set in the heartland of Australian politics made by Fremantle for the ABC.
It tells the story of Catalina Parkes Pérez, a teenager who's like any other, but with one difference: her mother is the new Prime Minister of Australia.
The ACTF holds the education rights for the series.
Ahelee Rahman is a Year 12 student, school captain and passionate advocate for the perspectives of young Australians within our democracy.
In Ahelee's words: "I'm really excited to be part of creating The PM's Daughter educational resource. I hope that we have been able to create an engaging and relevant resource that will prompt insightful and thought-provoking discussion in the classroom and beyond about the important role young people can play in the Australian Democracy. Who better to be a part of creating an educational resource for young people, than young people themselves?"
ACTF First Nations Designer April Phillips said: "During our sessions with MoAD and Ahelee, we arrived at a series of learning propositions that place the student at the centre of the learning, with the aim to instil agency and investment in the learner. We are so grateful for the valuable contributions Ahelee made to what we hope will be a game changer to how Civics and Citizenship is presented in the classroom."
The resource includes a set of flipped learning questions for each episode and a series of three distinct modules.
Teachers can expect an exploration of local and global issues, development of campaign strategies and materials, public speaking tasks, media literacy analysis, and group activities to support feedback from a range of perspectives.
The PM's Daughter is a Fremantle production for the Australian Broadcasting Corporation, with major investment from Screen Australia, in association with Screen NSW, with support from the Australian Children's Television Foundation. Fremantle distributes the series worldwide with the Australian Children's Television Foundation distributing across Australia and New Zealand.