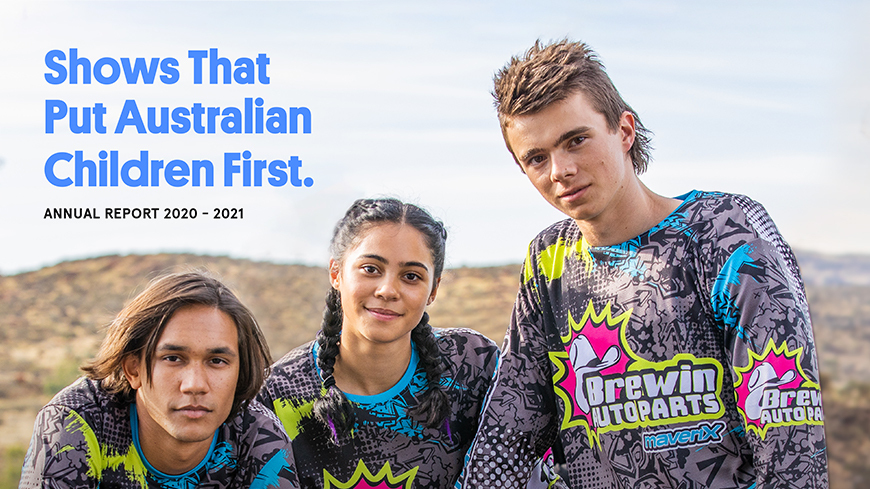 The ACTF hands down its 2020 – 2021 annual report
The ACTF invested nearly $3 million across more than two dozen projects during the 2020-21 financial year, with more than $5 million committed to future projects.
The ACTF has released its Annual Report, outlining its corporate governance, production funding, education, outreach and financial performance for the year to June 2021.
More than $533,000 in script development funding was invested across 25 different projects, and more than $2.3 million was invested in the production of seven series' across the Northern Territory, New South Wales, Western Australia and Victoria.
International sales of children's programs totalled nearly $1.9 million, with the ACTF distributing content to broadcasters throughout the US, UK, Ireland, Europe, Canada, South Africa, Israel, Japan and Hong Kong.
The Education Departments of Western Australia, Northern Territory and Queensland put new ACTF content in their learning portals, and thousands of Australian schoolchildren tuned into ACTF-run webinars to meet the cast and crew behind its programs.
In October 2020, the Commonwealth Government announced the provision of additional funding to the ACTF of $20 million over two years to invest in higher levels of Australian children's screen content.
Knowing this additional funding was coming, the ACTF commenced the 2021-22 financial year with more than $5 million already committed to five new projects, with more to follow.
The ACTF's 2020-21 Annual Report is available for download here.