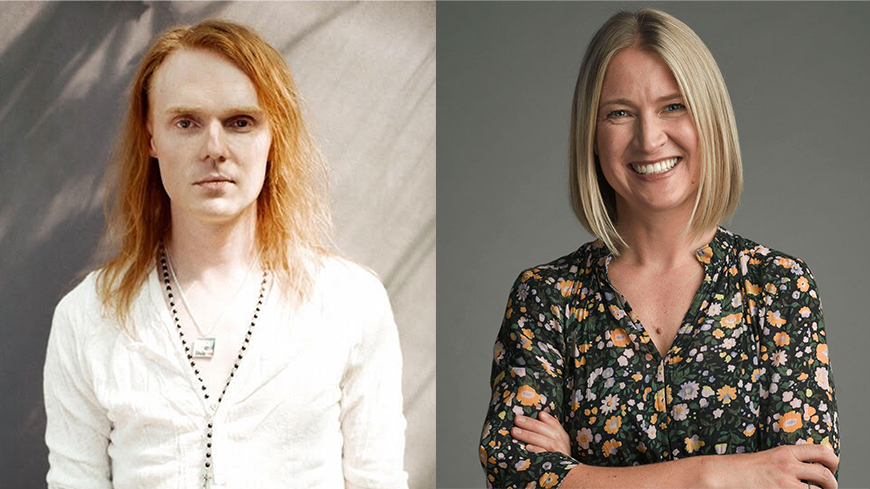 Get set for thrills and chills with Crazy Fun Park
The Australian Children's Television Foundation (ACTF) is excited to have joined Werner Films on Crazy Fun Park, a ground-breaking new live action comedy-horror series for teens, set to air on the ABC.
Crazy Fun Park is the story of Chester, a teenage boy whose life is turned upside down following the death of his best friend Mapplethorpe at an abandoned theme park.
Chester discovers that the soul of Mapplethorpe is very much still alive and kicking – and so he returns night after night to hang out with his friend and the other undead kids who haunt the fun park.
The series was created by acclaimed writer-director Nicholas Verso, whose screen credits include Boys in the Trees, Nowhere Boys and Itch.
He has partnered with award winning producer Joanna Werner of Werner Film Productions, who has more than 20 years' experience in the film and television industry. Her credits include Dance Academy, Ready for This, and The Newsreader.
The ACTF is a major investor in the 10 x half hour series and will distribute it worldwide. Screen Australia and Film Victoria have also provided investment.
ACTF Head of Content Bernadette O'Mahony is an executive producer on the series, alongside Joanna Werner, Stuart Menzies and Libbie Doherty.
She says: "Crazy Fun Park is a rollercoaster of a ride – a celebration of life and spirit. Funny and clever, this unique exploration of adolescence and friendship doesn't shy away from exploring the grief of losing a friend. The series will be visually stunning with its setting of the abandoned theme park and the great team Jo and Nick have brought on board, and we can't wait to see it come to life when filming begins early next year."
The idea for the show came about through Verso's experience with death and grief as an adolescent – but despite the serious subject matter, Crazy Fun Park is funny, adventurous, wildly entertaining, and the type of high concept series teens around the world have been waiting for.
Verso says: "I didn't want it to be heavy-handed or morose – I know that as a teenage boy I wouldn't have wanted to tune into that. I wanted it to be a fun, explosive celebration of life and spirit and how that energy can live on in our memories. One that kids can't wait to watch because it feels like a high energy party and the emotion just gradually sneaks up on them when they're not expecting it, giving them tools to explore and process difficult feelings."
Joanna Werner says: "Nick has created a fascinating world of compelling, diverse characters, both alive and dead, whose stories are told in the incredible setting of an old abandoned fun park that comes alive after the sun sets. This is a big ambitious production which wouldn't be possible without the amazing support of the ABC, ACTF, Screen Australia and Film Victoria, and we can't wait to bring it to audiences in Australia and around the world."
Crazy Fun Park is currently in pre-production and will begin filming in Victoria early next year.
It will premiere on ABC ME and ABC iView in late 2022.