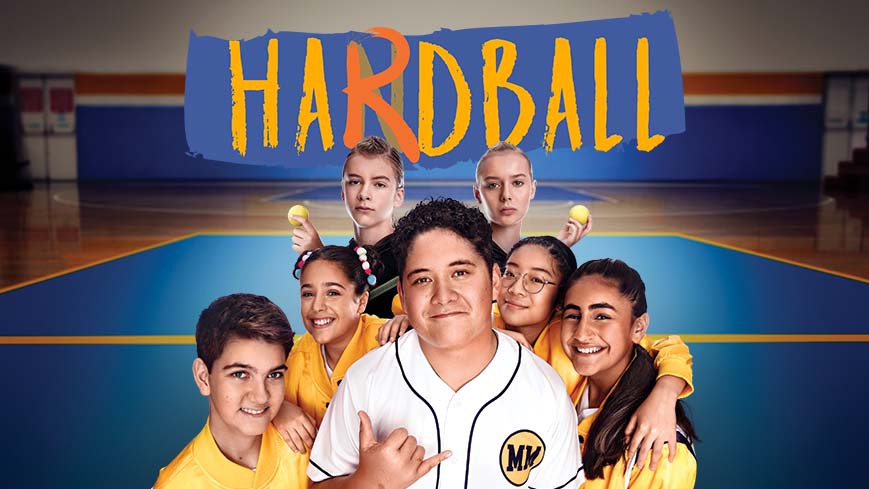 New Release: Hardball Series 2 Teaching Toolkit
Do your year 3-6 students love Hardball? Download our new education resource for learning tasks that address all Media Arts content descriptors with this popular comedy series.
In the second series of Hardball, Mikey and Tiffany have become an awesome doubles team and are training hard with Prisha and Salwa but things get complicated with the arrival of new classmates. Together, the kids from Block Street face twin villains: the end of primary school that is fast approaching, and a scholarship opportunity for Mikey that could split up the gang for good. With lots of heart and humour, Mikey and Team Mahaki realise that change doesn't have to be a bad thing, and that no matter where they are or what they're doing, they'll be friends forever.
The newly released Hardball Series 2 Teaching Toolkit provides Year 3–6 teachers and students with engaging learning tasks for each Content Descriptor in the Australian Curriculum: Media Arts. In addition, General Capabilities in the Australian Curriculum are also addressed and specified under the respective content descriptors. Developed by Karyn Chapman, a Brisbane-based teacher of Film, Television and New Media, Media Arts and Visual Art, this resource will support primary teachers in exploring the 5 Key Concepts of Media Arts: Technologies, Representations, Audiences, Institutions and Languages.
Download your free resource here ahead of 2021 Media Literacy Week (October 25-29). And for teachers wanting even more Hardball in their classrooms, register now for this week's ACMI Education x ACTF webinar with Hardball cast members!