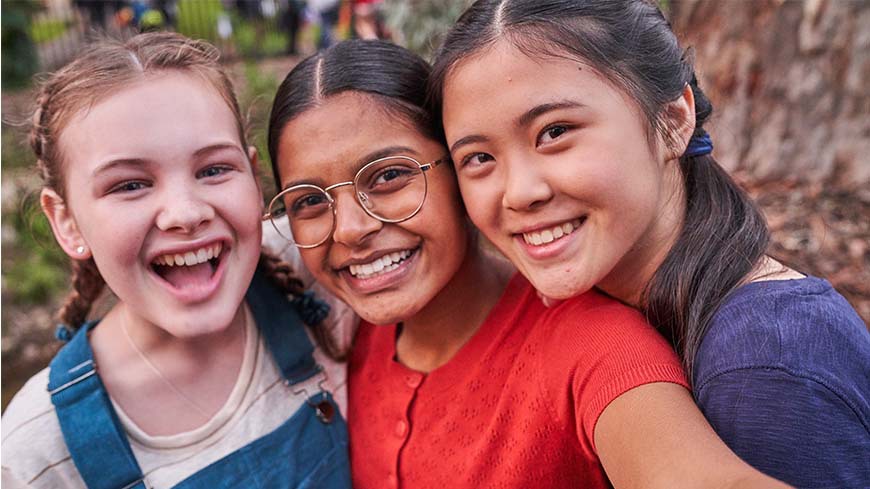 Discover First Day… in French!
A French language version of Emmy-nominated series, First Day, is now available in Australia exclusively through the ACTF Shop.
Four-part series First Day follows main character Hannah Bradford as she finishes primary school and begins her secondary schooling. Hannah experiences all the excitement and fear associated with this transition, but her first day of high school is even more significant: it's the first day she will wear a girl's uniform to school and go by her chosen name, rather than the boy's name she was given at birth. As a transgender girl, Hannah must navigate not only the challenges that come with starting a new school, but also find the courage to live as her most authentic self.
This ground-breaking series has now been dubbed into 10 languages worldwide. The ACTF is pleased to share the French language version with Australia's French bilingual schools, educators and families via digital download.
The education license provided with our once-off digital downloads means that:
You own the series
You have permission to store the digital files on your school's network
You have permission to share the content with student and teacher devices within your school's network
Content is available to use immediately after your purchase.
Educators using this series in the classroom may also like to download our First Day Teaching Toolkit. This free resource aims to encourage inclusive behaviours and support students in their own transitions to secondary school.