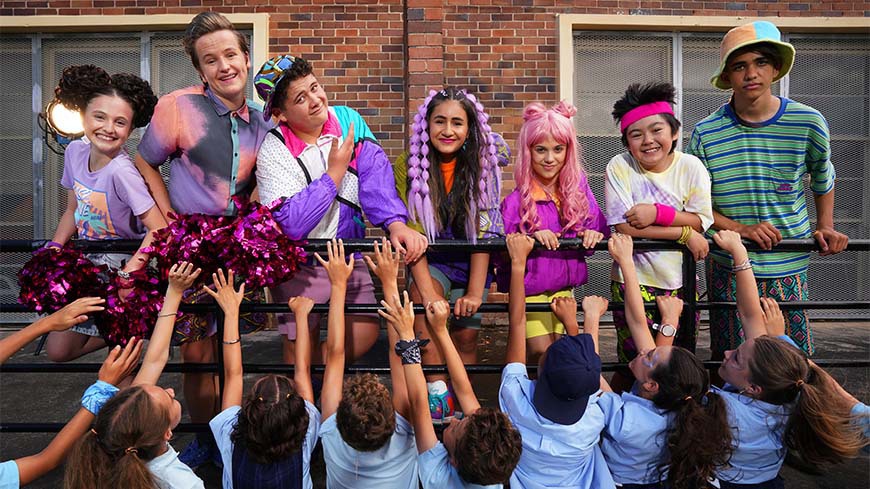 ACTF content reaches audiences worldwide
The appetite for Australian children's television content overseas has remained strong during the Covid-19 pandemic, with shows from the ACTF's award-winning catalogue picked up right across the globe during 2021.
Following the international success of the first season of live-action comedy series Hardball, the second season has been acquired by networks in Germany, Spain, Slovenia, Ireland, the UK, Canada, Hong Kong and South Africa. It has also been selected to screen and compete at the 38th Chicago International Children's Film Festival in November. The first season has also just been picked up by Mexico's public broadcaster.
Award-winning and Emmy nominated mini-series First Day has been sold to broadcasters in France, South Africa and Brazil this year, after already airing in the US, UK, Ireland, Sweden, Norway, Finland, Japan and Israel.
Live-action comedy/mystery series The Inbestigators will air in Israel, South Africa, Spain, Hong Kong and Slovenia after it became available for the first time to linear broadcasters outside of Australia in August.
In addition to overseas sales, streaming services Netflix and Stan have purchased the rights to several classic titles from the ACTF library. Select series of Round the Twist, Spellbinder, Lockie Leonard and feature film Yolngu Boy are now available on Netflix in Australia and New Zealand, while The Girl from Tomorrow and Lockie Leonard can now be viewed on Australian platform Stan.
The soon to be delivered live action series MaveriX will also reach overseas audiences, with Netflix securing the SVOD rights for the world, excluding Australia where the series will premiere on ABC in 2022.
ACTF CEO, Jenny Buckland said: "We're extremely proud of all of our programs, both new and old, and it is wonderful to see these shows make it into the homes of audiences right across the world."