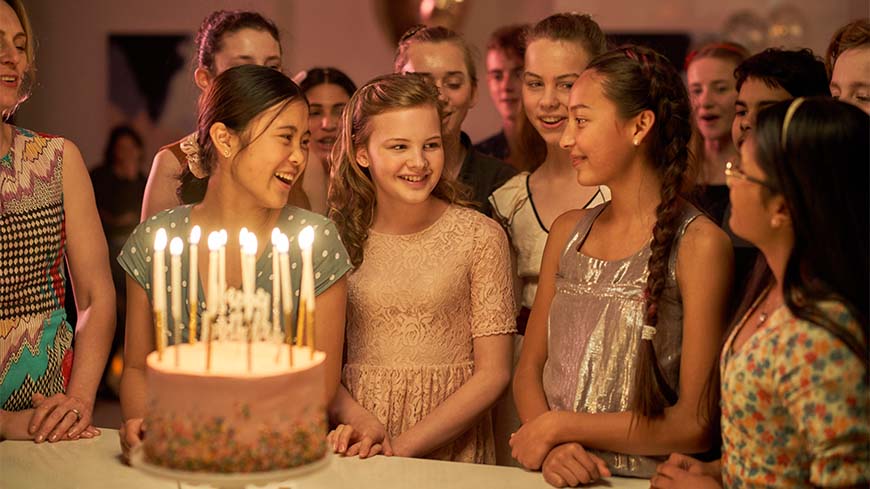 Australian Kids' Series celebrated at awards and festivals around the world
It's been a great year for Australian children's shows making their mark around the world. Pioneering series First Day (Epic Films, ABC ME), which has been dubbed into 10 languages and has screened across the world, has been nominated in the Kids: Live Action category at the 10th International Emmy® Kids Awards. First Day follows transgender student Hannah Bradford as she embarks on her high school journey, giving her a new opportunity to express her most authentic self. The series has resonated with audiences the world over, and has already been honored with successes at Rose d'Or, Kidscreen Awards, the GLAAD Media Awards and the AACTA Awards.
The announcement comes shortly after the First Day team wrapped filming on a second series for Hulu and ABC ME. The 10th International Emmy® Kids Awards ceremony will be held virtually on Tuesday 12th October.
Hardball Series 2 (Northern Pictures, ABC ME) has been selected to screen and compete at the 38th Chicago International Children's Film Festival in November, which is sure to delight fans of the popular first series. Series 2 follows Team Mahaki as they navigate their way to the State Doubles Handball championships, all the while dealing with the end of primary school, new classmates arriving (who seem more like sporting-superstar villains), and an important scholarship opportunity that could break up the gang for good. Running virtually for the second year in a row, CICFF will take place for those in the Chicago area from 5th-14th November.
On the other side of the world, Are You Tougher Than Your Ancestors (Flying Kite Pictures and Sticky Pictures, ABC ME) and The Legend of Burnout Barry (LateNite Films, ABC ME) made their Russian premiere at the Zero Plus International Film Festival in the city of Tyumen. The festival ran from 26th September – 3rd October, and showcased children's programs from all over the world to their young audience.
The ACTF is thrilled to see Australian children's content recognised across the globe and congratulates the winning teams on their award success.