DisRupted Films for the Classroom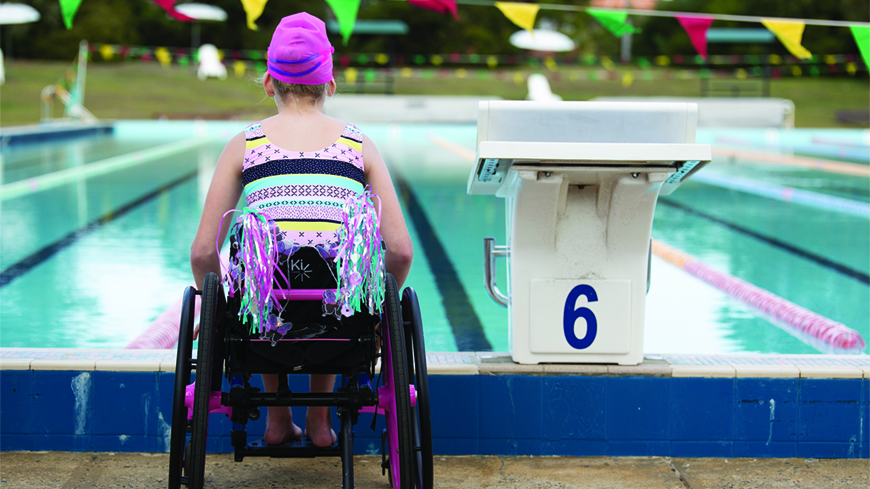 From 24 August – 5 September, students across the country will be cheering on local athletes in the Tokyo 2020 Paralympic Games. For fictional Australian stories of children with disability achieving in sport, see the following two titles from the DisRupted series of short films.
The DisRupted series features three short children's films that were commissioned to premiere on the 2019 International Day of People with Disability (IDPWD). This day is held annually to increase public awareness, understanding and acceptance of people with disability, and celebrate their achievements and contributions. The funny and clever stories will challenge students to reflect on the experience of disability, and the importance of accessibility and inclusion.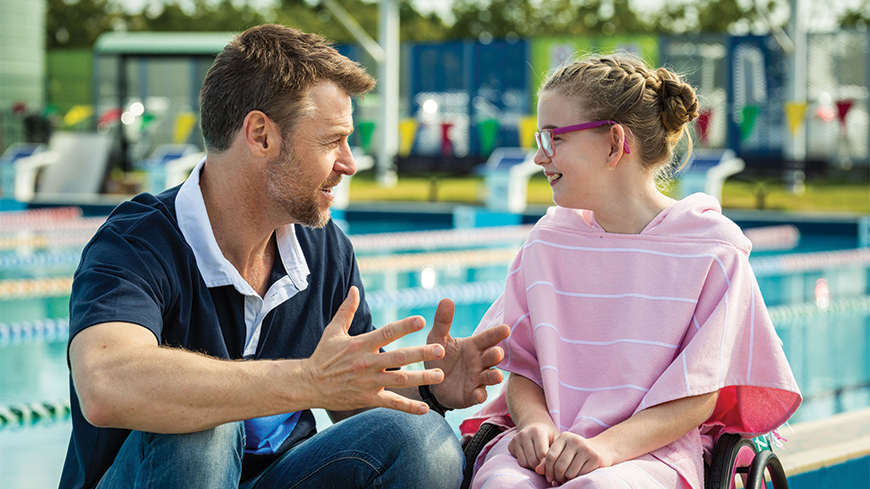 In Rocky & Me, 11-year old Stella gets her first wheelchair, and along with it, her independence. Stella names her first set of wheels 'Rocky'. This wheelchair means Stella can finally keep up with her mates, giving her a sense of freedom and confidence that she's never experienced before. Stella is a passionate swimmer, but until now she only swims in secret. The new lifeguard, Roxie, offers to coach her – and Stella feels like she has something to prove to her classmates.
The Rocky & Me Teaching Toolkit, will support Year 5 and 6 teachers and students in exploring themes from the film.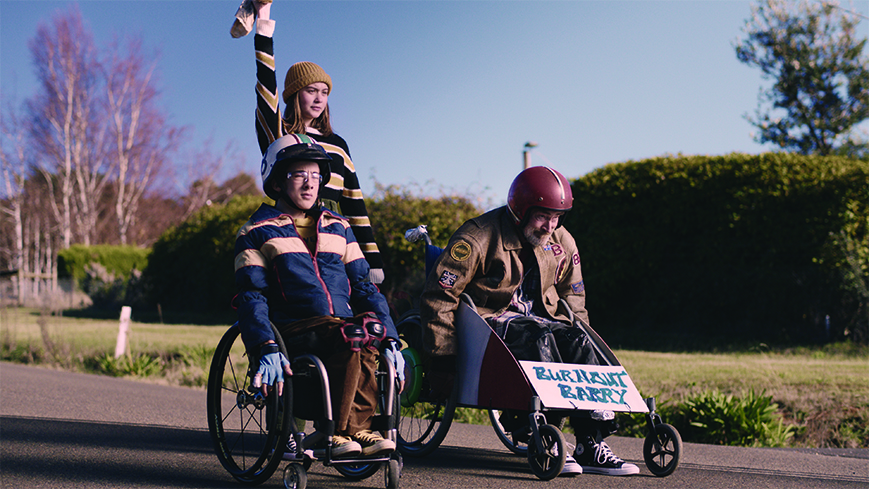 In The Legend of Burnout Barry, Wheely, Brent and Shay are an inseparable trio of teenagers, hell bent on having a good time and pushing the limits of what's possible. When speed demon and record holder Josh 'Wheely' Wilson learns that there might be someone in town faster than him, he sets about finding an elusive legend by the name of Burnout Barry – to challenge him to a race. But when his obsession with being the record holder becomes more important than his friends, Wheely risks losing more than just the title.
With learning tasks written for Year 5 – 8 students, The Legend of Burnout Barry Teaching Toolkit focusses on storytelling skills and understandings.