Blast Off! New Space Nova Episodes On ABC Me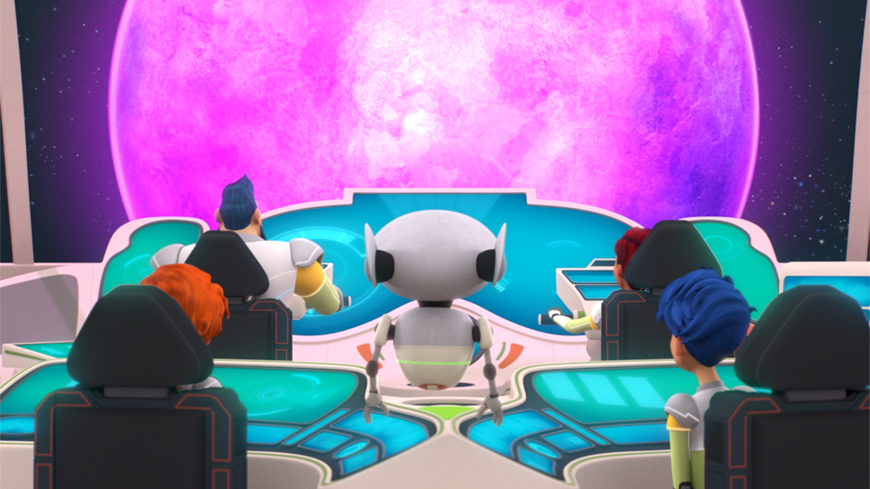 Teachers, here is something for the young astrophiles in your class: new Space Nova episodes have launched on ABC Me and iview.
It's the year 2162, and life is a blast for space adventuring siblings, Jet and Adelaide Nova and their parents, Josie and Hugo. During a routine research mission, these intrepid Aussie astronauts stumble across an abandoned alien space craft. They also discover that the craft is powered by a rainbow substance that's so powerful, it sends the ship zipping away at speeds humanity never dreamed possible. But although the Novas were unable to capture the craft, or the 'Star Dust' that powered it, they now know that there is an advanced, intelligent species out there, able to travel the universe in the blink of an eye. If only they can find them…
The engaging storylines in this animated series have been captivating young space fans since its launch earlier in the year. Primary teachers are also enjoying Space Nova, as they see their students developing science knowledge (and curiosity!) while watching. Support materials for the series are currently in development and will link to primary Science content in the Australian Curriculum.
New Space Nova episodes are screening daily on ABC ME at 6pm or stream all 26 episodes in the ABC Me App or via ABC iview.