New Release: And Then Something Changed Teaching Toolkit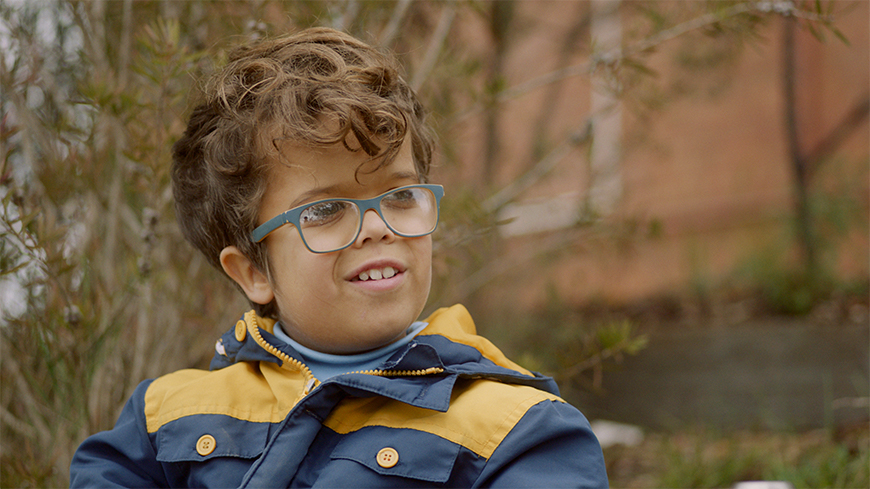 Eight-year-old Louis wakes up to what he thinks is going to be just another normal school day, but something has changed. Gone are the motorised backpacks, electric stairs, self-dressing clothes and elevating floors that Louis relies on. In And Then Something Changed, we discover what it's like to be a child with achondroplasia, a form of dwarfism, and what it's like to navigate a world that isn't built for you. Portraying a realistic and un-sensationalised representation of a 'day in the life' of Louis – through his reflections – explores a present-day world where accessibility is still an issue.
Our new release teaching toolkit will support Year 3 - 6 teachers and students to explore themes from this thought-provoking short film, with learning tasks related to disability, inclusion, accessibility and media representation. Relevant Australian Curriculum learning areas and general capabilities include Critical and Creative Thinking, English, Ethical Understanding, Health and Physical Education, Media Arts, Personal and Social Capability and Visual Arts. The film would also be perfect for secondary Media Arts students who are exploring different viewpoints to enrich their own work.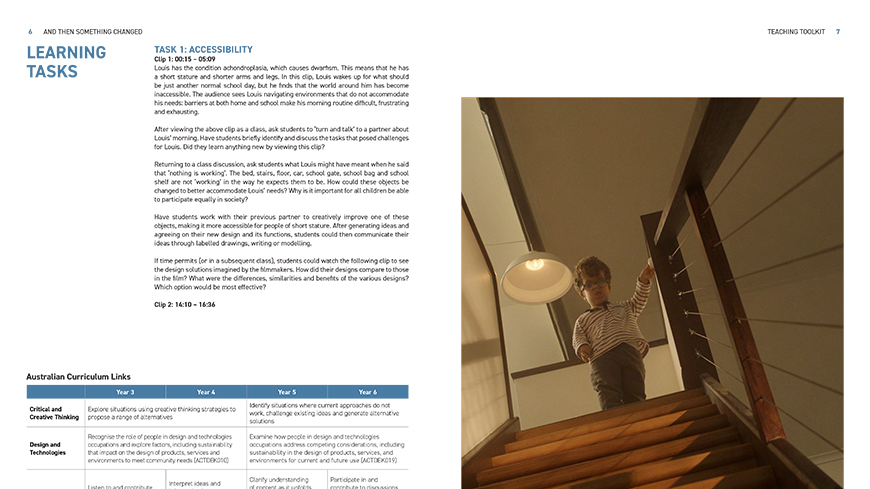 Teachers, did you know that And Then Something Changed was recognised with the 2020 MIPCOM Diversify TV Excellence Award for 'Representation of Diversity in Kids Programming'? Find out why by streaming the film on ABC iview, or download to own from the ACTF Shop.
Download