Barrumbi Kids is coming to NITV and the world in 2022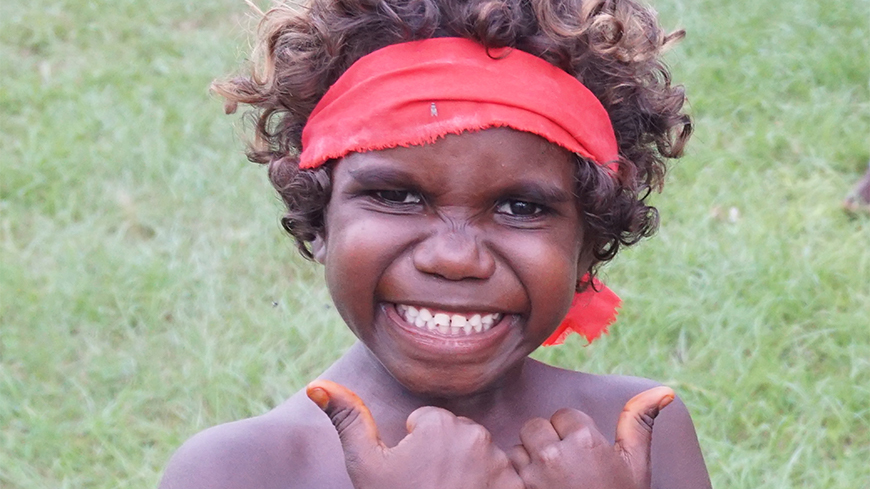 Image: Abraham Moore, Beswick
Barrumbi Kids, the popular book series by Northern Territory author Leonie Norrington, will be re-imagined as a 10 x 30 minute children's television drama, and filmed in Beswick (Wugularr) in the Northern Territory from July – September. It will have its world premiere on NITV in 2022.

Barrumbi Kids is the first major series the ACTF is supporting through the additional $20 million over 2 years from 1 July 2021 provided by the Commonwealth Government, and it underscores our commitment to supporting NITV to deliver ambitious projects for the children's audience. The ACTF will distribute Barrumbi Kids worldwide.

Barrumbi Kids tells the story of best friends Tomias and Dahlia, growing up in a remote Northern Territory community. Through fishing, hunting and schooling, the children learn about themselves, each other and living in both Aboriginal and non-Aboriginal cultures.

The series will be produced by Danielle MacLean (Mystery Road, Grace Beside Me, Little J & Big Cuz, Redfern Now) of Tamarind Tree Pictures and Monica O'Brien (Drop Dead Weird, For REAL, The Gamers 2037) of Ambience Entertainment and Julia Morris (Finding Maawirrangga, Kundirri The Life).

Directors for the series are Grant Brown, Deborah Brown and Ismail Khan.

The producers have been developing the series collaboratively with the Beswick community for a number of years, and have described it as "one of those projects that you fight to get made because it's so good, so important and such an incredible experience for all involved". The community itself has welcomed the announcement. Esther Bullumbarra, Beswick (Wugularr) T.O. Jawoyn Country says:

"It is really good having Barrumbi Kids in our community of Beswick. I'm really excited to see our kids making this series, changing it from a book into a television series. The books were published a long time ago now and we will be the first community to make a television series here. People, especially the kids, will be able to see our culture."

Screen Australia is the major investor in Barrumbi Kids and the project is also supported by Screen Territory, with this being the second major children's series from the Northern Territory this year.

Barrumbi Kids is a Tamarind Tree Pictures and Ambience Entertainment production for NITV. Major production investment from Screen Australia in association with Screen Territory and the Australian Children's Television Foundation, who will manage international sales.