WA and SA Teachers, Analyse ACTF Series with these New Resources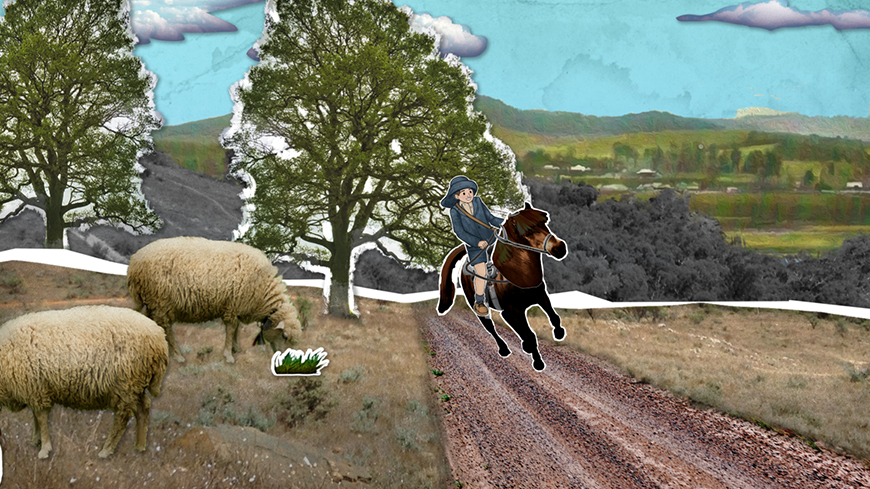 Government teachers in South Australia have access to a new Year 8 English unit on television drama via the Department for Education Portal. Developed by the department, this unit focusses on Australian television series including The Unlisted and Lockie Leonard.
The resources aim to develop students' understanding of how ideas and perspectives are communicated on screen through language features, literary devices and visual elements. The unit outlines engaging learning tasks – such as writing excerpts of a script writer's statement and a director's statement – to allow students to demonstrate their knowledge.
SA teachers, login to the Department for Education's Portal with your LearnLink details to access this comprehensive new resource.
In Western Australia, the ACTF's Are You Tougher than Your Ancestors? Teaching Toolkit has now been added to Connect. The clips and suggested learning tasks in this resource relate to the key understandings and inquiry skills in the History sub-strand of the F-6/7 Humanities and Social Sciences curriculum.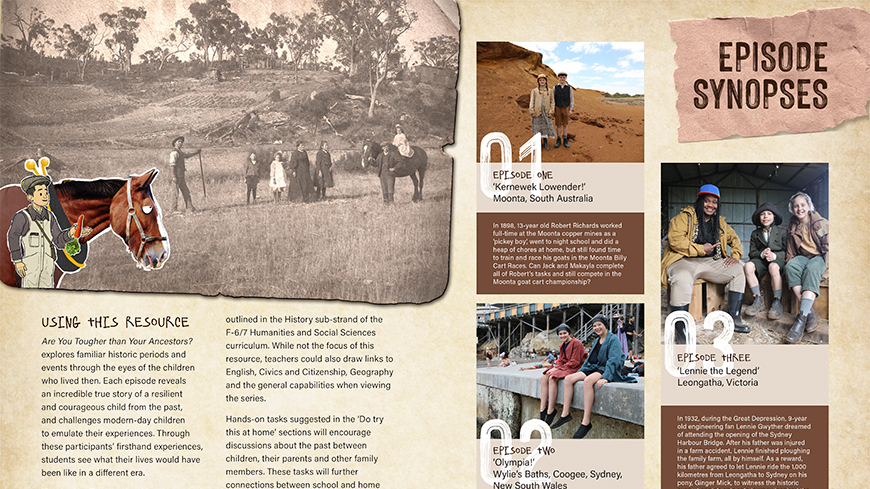 The team behind Connect have made it very easy for WA government teachers to locate and use this new resource in the classroom. Find the teaching toolkit on the Are You Tougher than Your Ancestors? series page, in each episode under the files tab, or under the resources tab when viewing an episode.