New Release: The Legend of Burnout Barry Teaching Toolkit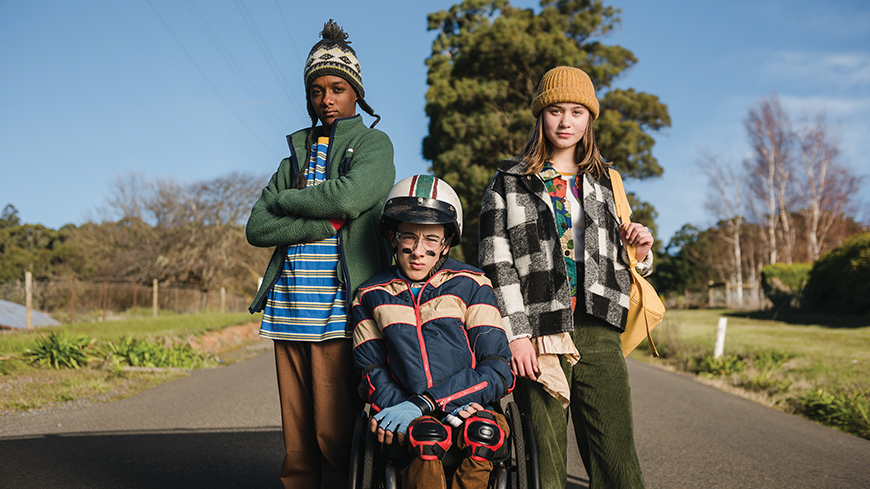 The Legend of Burnout Barry was one of three short children's films commissioned to premiere in the DisRupted series on the 2019 International Day of People with Disability. In this film, teenage friends Wheely, Brent and Shay are tightly bound by their shared and insatiable appetite for adventure. But when Wheely's obsession with being the town record holder becomes more important than his friends, he risks losing more than just the title.
The discussion starters and collaborative learning tasks outlined in The Legend of Burnout Barry Teaching Toolkit provide ideas for Years 5 - 8 students to engage with this entertaining short film. Tasks will develop students' storytelling understandings and skills, with relevant Australian Curriculum links noted for English.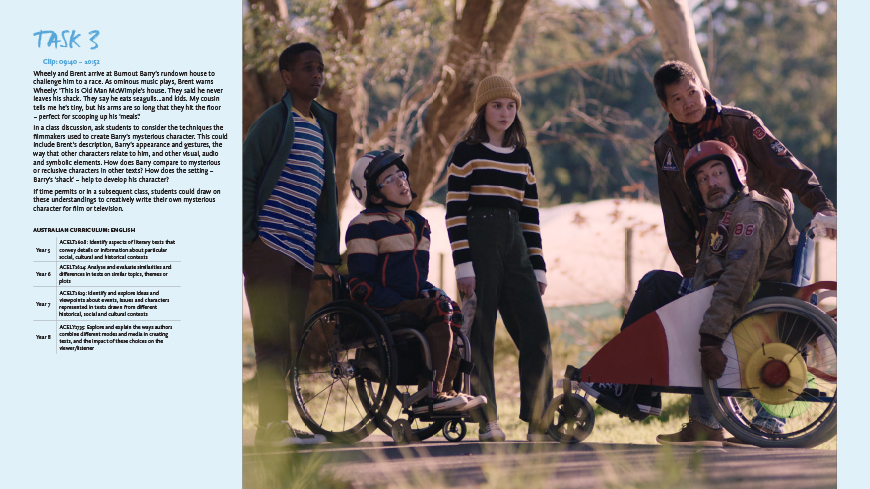 The Legend of Burnout Barry is currently available to stream on ABC iview. Teachers can also download and own this short film via the ACTF Shop, either as an individual title or as part of the full DisRupted Collection of three films.
Download