First Day Wins GLAAD Media Award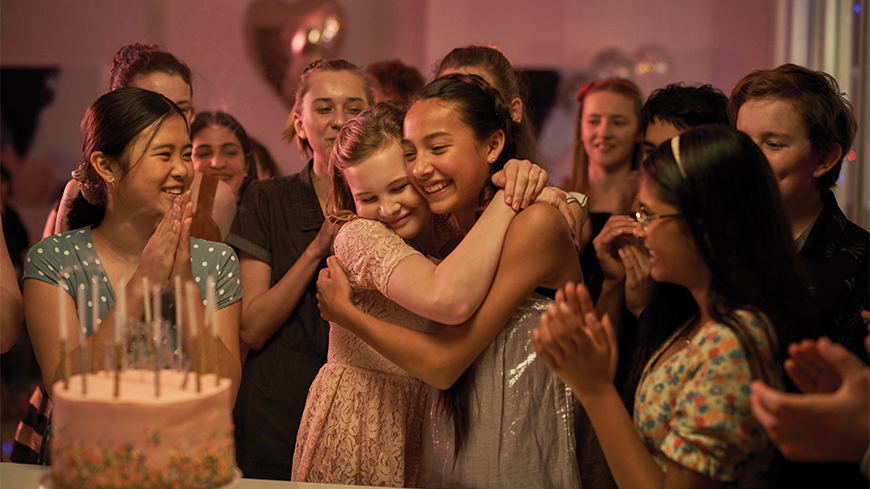 Australian children's drama First Day has won a 2021 GLAAD Media award for most 'Outstanding Kids & Family Programming' series.
In a virtual ceremony hosted from the U.S., First Day was announced a joint prize-winner with She-Ra & The Princess of Power (Dreamworks Animation / Netflix). First Day was the sole representative outside of the U.S. in its selected category and the only Australian production to take home a GLAAD Award this year.
Fellow finalists in its division included The Babysitter's Club (Netflix), Adventure Time: Distant Lands (HBO Max) and Steven Universe (Cartoon Network).
GLAAD is the world's largest lesbian, gay, bisexual, transgender, and queer (LGBTQ) media advocacy organisation. The GLAAD Media Awards honour media for fair, accurate, and inclusive representations of LGBTQIA+ people and issues.
First Day had its origins at ABC ME in Australia, when a one-off special was commissioned by the ABC as part of an ABC / Screen Australia International Day of the Girl initiative. That special had such an impact that the ABC went on to commission the four-part series.
Just last week, Japan's public broadcaster NHK acquired First Day from the ACTF to air in June as part of their Inclusion Week. In March, the series also made its Canadian premiere via CBC. NHK (Japan) and CBC (Canada) join an impressive list of international broadcasters for First Day, including Hulu (U.S.), CBBC (UK), RTE (Ireland), YLE (Finland), NRK (Norway), SVT (Sweden) and MOMOKids (Taiwan).
ACTF CEO Jenny Buckland says, "the values that underpin First Day – of love, courage and inclusion – are proving to be universal."
Canadian columnist Debra Yeo describes the series as 'touching and very relatable'. "There's a good chance you will find your heart going out to Hannah," she says.
The series follows the story of Hannah Bradford's first days of high school. As a transgender girl, Hannah not only has to navigate the challenges that come with starting a new school, but find the courage to live as her most authentic self.
The ACTF congratulates the First Day team on their GLAAD Media win and continued international success.



First Day is produced by Epic Films in association with Kojo Entertainment for ABC TV, with investment from Screen Australia in association with the South Australian Film Corporation, the Australian Broadcasting Corporation and the ACTF. The Australian Children's Television Foundation distributes First Day internationally.