New Release: Are You Tougher than Your Ancestors? Teaching Toolkit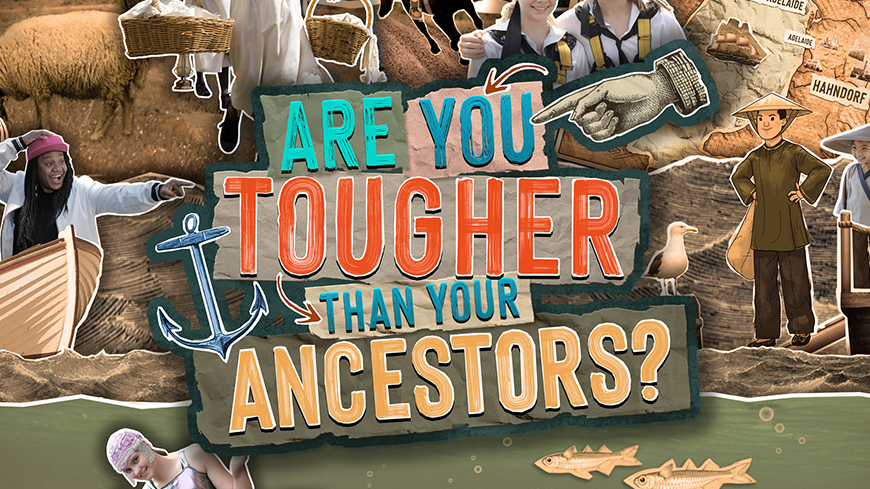 Are You Tougher than Your Ancestors? explores familiar historic periods and events through the eyes of children who lived through them. Each episode reveals an incredible true story of a resilient and courageous child from the past, and challenges modern-day children to emulate their experiences. Through these participants' firsthand experiences, students see what their lives would have been like in a different era.
The newly released Are You Tougher than Your Ancestors? Teaching Toolkit is a History resource for Foundation to Year 6 teachers and students. Episodes and suggested learning tasks relate to the key understandings and inquiry skills outlined in the History sub-strand of the F-6/7 Humanities and Social Sciences curriculum. While not the focus of this resource, teachers could also draw links to English, Civics and Citizenship, Geography and the general capabilities when viewing the series.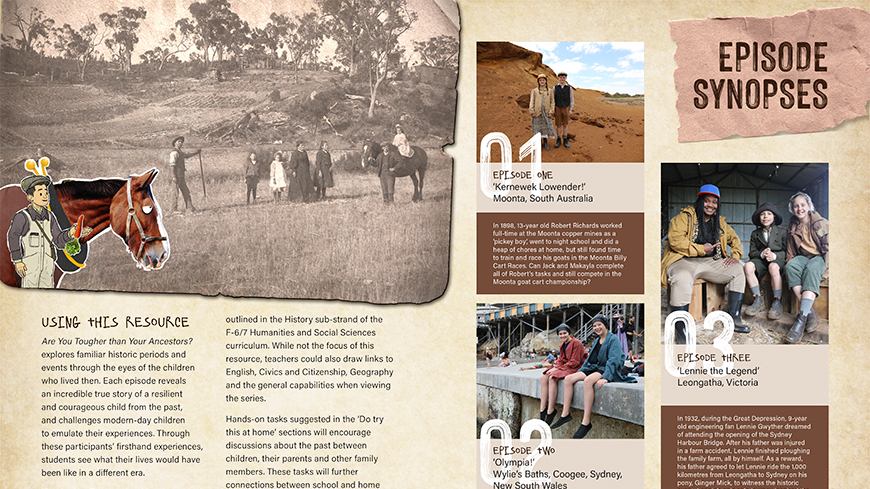 Hands-on tasks suggested in the 'Do try this at home' sections will encourage discussions about the past between children, their parents and other family members. These tasks will further connections between school and home and encourage families to engage with the history of their local area.
The resource also includes episode synopses, a list of additional resources for the classroom, and a 'behind the scenes' interview with series creator Vanna Morosini and host Ghenoa Gela. Teachers, download your free copy of this new resource from the ACTF today.
Download