New Release: The Funny Ones Teaching Toolkit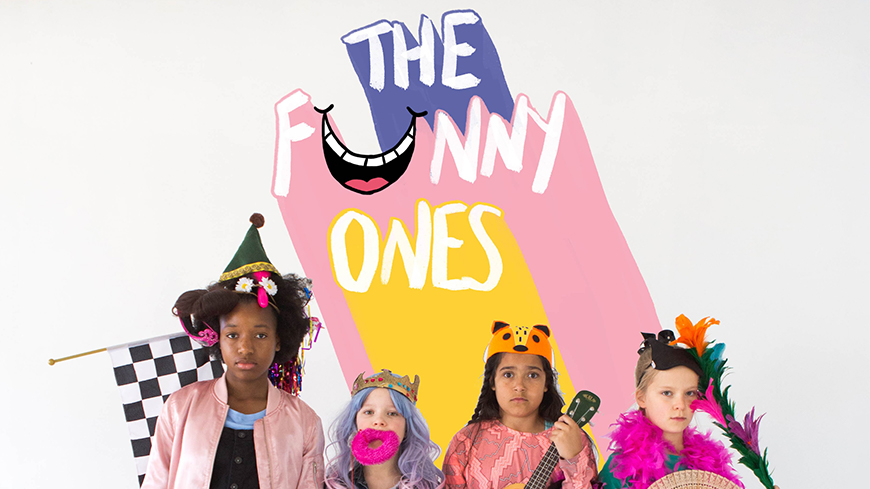 The Funny Ones follows Julia, Emily, Soraya and Audrey – four vivacious girls with a passion for making people laugh. They come together for the first time to make friends and work alongside four of Australia's most successful young female comedians – Veronica Milsom and the Skit Box troupe – to put on a fun-filled show for their nearest and dearest. They dress up, get silly and work together to turn ideas from their own lives into material for the show. The result is a colourful and energetic performance, filled with characters, songs and life observations that has everyone laughing.
From diverse backgrounds, these girls share a desire to bring humour and laughter to the lives of others. They waste no time striking up a friendship and finding ways to help each other get the biggest laughs.
Our newly released teaching toolkit for this short documentary suggests discussion starters and learning tasks for students in Years 3 – 6. Tasks relate to collaboration, audiences, performance and feedback, with relevant curriculum links noted for Drama, English, Critical and Creative Thinking, and Personal and Social Capability.
The teaching toolkit also includes personal statements by Director Genevieve Bailey and Producer Belinda Dean – a valuable additional resource for English and Drama teachers wanting to explore audience and purpose.
The Funny Ones short film can be purchased in the ACTF Shop, either individually or as one of four titles in the International Day of the Girl Collection. The Funny Ones Teaching Toolkit is available now for free download via the ACTF website.
Download