New to F-2 Music Education?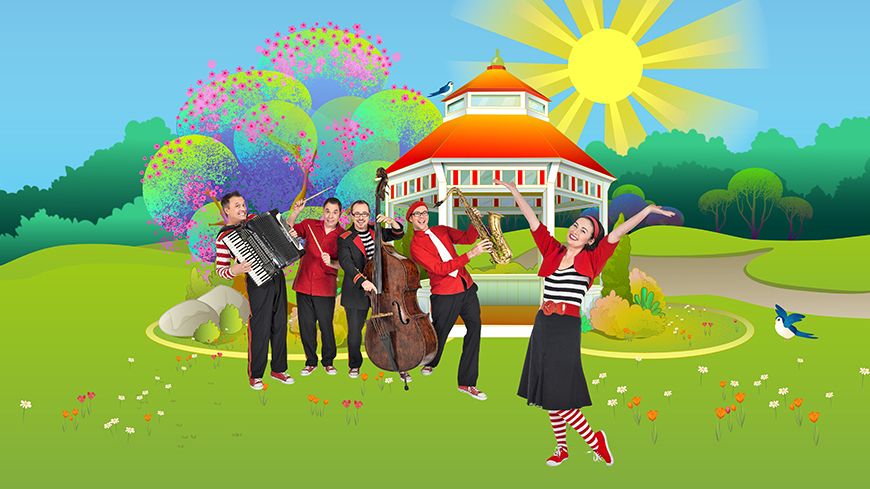 Are you teaching F-2 classroom music for the first time and not sure where to start? Lah-Lah's Adventures: Music for Everyone supports generalist teachers getting started with music education through curriculum-mapped lesson plans, clips and video tutorials.
Music for Everyone was developed through a partnership between the ACTF and Tina Harris and Mark Harris – two of the lead creatives behind the popular children's series Lah-Lah's Adventures. The resource explores the elements of music as outlined in the Australian Curriculum in a fun and accessible way.
Fundamental musical concepts including rhythm, pitch, expression, form, timbre and texture are explained for teachers in video tutorials using everyday language, while music clips from the children's television series illustrate these concepts for students. The simple lesson plans require little preparation or prior knowledge and are mapped to the Australian Curriculum. Additional content includes a glossary and some practical tips for drawing on existing knowledge, skills and teaching practice.
Lah-Lah's Adventures: Music for Everyone contains:
24 video tutorials for teachers by Tina Harris and Mark Harris (a.k.a Lah-Lah and Buzz)
18 music clips from the Lah-Lah's Adventures series that illustrate musical concepts
22 Curriculum-mapped lesson plans for the six elements of music (Rhythm, Pitch, Expression, Form, Timbre, and Texture)
PDF Teachers' Guide containing curriculum links and practical tips for the classroom.
Government teachers in Victoria, Northern Territory and Western Australia have free access to this resource via their local education department portals. Others can purchase Lah-Lah's Adventures: Music for Everyone (to either stream or download) via the ACTF Shop.