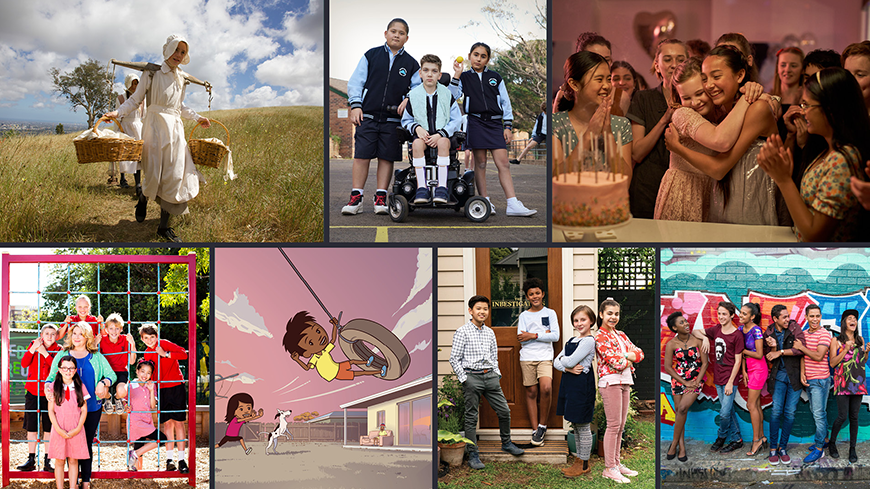 ACTF Content Team: Supporting Kids' TV That Counts
After a significant year for children's television in 2020, with ACTF-supported series winning an unprecedented number of awards and being sold to multiple territories across the world, the ACTF content team are primed to support the next batch of meaningful, high-quality and entertaining children's television projects.
The new Commonwealth funding, which starts from 1 July 2021, has given the ACTF the capacity to support many more projects. This funding is for more of everything the ACTF does, in as flexible and ambitious a way as possible, for significantly more productions and for as many platforms as possible, both public and commercial.
For our content team, this means increased engagement with producers and writers who are dedicated to creating programs made solely for the benefit of the child audience. Australian children deserve to hear their voices and see their world reflected in the programs made for them, and to see local stories and their culture on screen.
The ACTF's content team is:
Bernadette O'Mahony, ACTF Head of Content. Bernadette oversees development, production and distribution of all ACTF-supported programs.


Holly Alexander, Development Manager. Holly works with producers and writers seeking ACTF investment at the development stage and then across that development. Beyond that, she works across production when ACTF has invested in your project.
Li-Kim Chuah, Development Manager. Li-Kim is the latest addition to the content team, and works with producers and writers alongside Holly.


Ella Barton, Development and Production Associate. Ella is your first point of contact for enquiries and development funding applications. She manages the application process from the ACTF's end.
The ACTF can provide not only funding, but expertise in development, the market, budget, and financing. Chat to our friendly team early in the development and/or financing stage to find out how the ACTF might be able to assist your project.
For more information, visit our Project Development Funding Guidelines or read our Content FAQ.