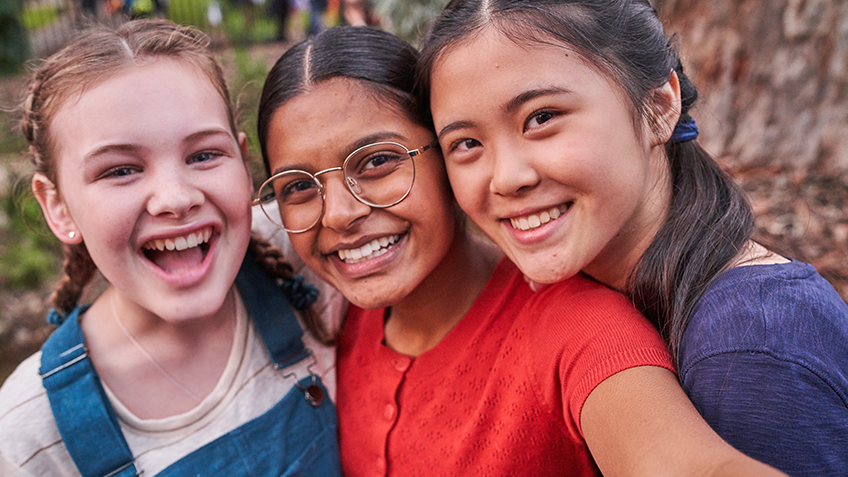 First Day Nominated for GLAAD Media Award
Australian children's drama First Day has been nominated for a 2021 GLAAD Media award for most 'Outstanding Kids & Family Programming' series.
First Day is the sole nominee outside of the U.S. in its selected category. The four-part series is set to compete with nine other finalists, including The Babysitter's Club (Netflix), Adventure Time: Distant Lands (HBO Max) and Steven Universe (Cartoon Network).
Australian children's television alumni Keiynan Lonsdale (Dance Academy) also received a GLAAD nomination for Outstanding Breakthrough Music Artist for his debut studio album, 'Rainbow Boy'.
Upon hearing the news, First Day writer and director Julie Kalceff said: "This nomination is very special to me. I could not be prouder of the First Day cast and crew, in particular [lead actress] Evie MacDonald, who carries this story from the first scene to the last. Huge thanks to GLAAD and our U.S. platform, Hulu."
GLAAD is the world's largest lesbian, gay, bisexual, transgender, and queer (LGBTQ) media advocacy organisation. The GLAAD Media Awards honour media for fair, accurate, and inclusive representations of LGBTQIA+ people and issues.
"This year's nominees remind us that even in times of political and cultural division, diverse LGBTQ representation and visibility can enlighten, entertain, and create lasting change," said GLAAD President & CEO Sarah Kate Ellis.
First Day had its origins at ABC ME in Australia, where a one-off special was originally commissioned by the ABC as one of the films in the broadcaster's International Day of the Girl initiative, in partnership with Screen Australia. That special had such an impact that the ABC went on to commission the four-part series.
In July last year, the ACTF secured a deal with the UK's public broadcaster BBC to screen the First Day series on its children's channel, CBBC. In September, Hulu began streaming exclusively in the U.S. The series has also broadcast in Finland, Norway, Sweden, Israel, New Zealand and Taiwan.
The series follows the story of Hannah Bradford's first days of high school. As a transgender girl, Hannah not only has to navigate the challenges that come with starting a new school, but find the courage to live as her most authentic self.
First Day has also proved a popular series on the awards circuit. Last year, the program picked up a prestigious Rose d'Or Award, an ATOM Award and First Prize at the Chicago International Children's Film Festival (CICFF) and was shortlisted for a Japan Prize and AACTA Award. Alongside its nomination for GLAAD, the series is also set to compete in two prize divisions at the 2021 Kidscreen Awards.
The ACTF congratulates the First Day team on their awards nomination and wishes them the best of luck for the virtual ceremony this April.
First Day is produced by Epic Films in association with Kojo Entertainment for ABC TV, with investment from Screen Australia in association with the South Australian Film Corporation, the Australian Broadcasting Corporation and the ACTF. The Australian Children's Television Foundation distributes First Day internationally.