Coming Soon: New Content and Resources for Your 2021 Classroom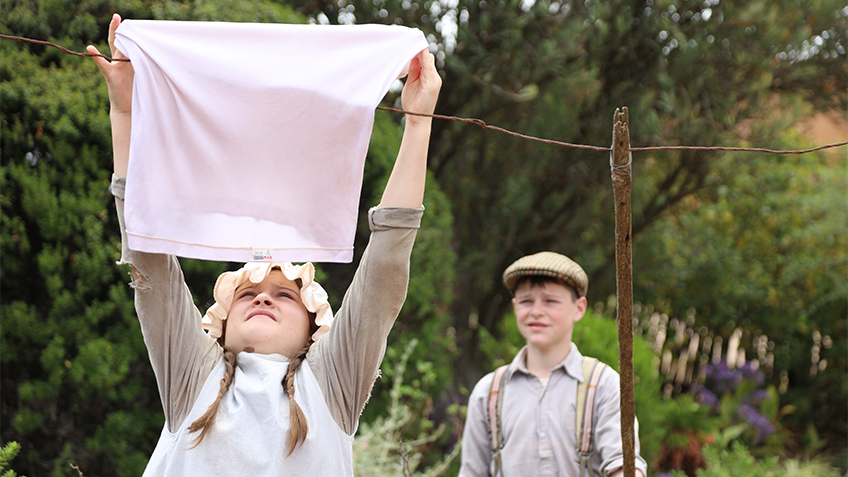 Living history series Are You Tougher Than Your Ancestors? has been a hit with teachers since its release earlier this year. Fun and fast-paced, the series challenges modern-day children to recreate the achievements of remarkable kids from Australia's past. Viewers learn about the diversity in Australia's shared history, and the 'tough' things that children their own age are capable of.
The ACTF will soon release a teaching toolkit to support primary teachers using Ancestors in their classrooms. The resource links to the Australian Curriculum for Humanities and Social Sciences (HASS), focussing on the History sub-strand for Foundation to Year 6. It outlines relevant episodes and learning tasks through which to explore the key concepts at each year level, with the aim to develop students' historical knowledge and inquiry skills.
Comedy series Hardball won a swag of children's media prizes this year, including the 2020 International Emmy Award for best 'Kids: Live-Action' series. The second series – airing on ABC ME next year – sees more drama for Mikey and his friends: they face the end of primary school, and a scholarship opportunity for Mikey that could split up the gang for good. Together the kids from Block Street strive to win the state doubles handball tournament before they reach the end of primary school and experience all the change that comes with it.
Our teaching resource for Hardball Series 1 focuses on the Australian Curriculum's General Capabilities. Download this free resource here. This funny, action-packed series is also great for exploring content in the Health and Physical Education curriculum, with storylines relevant to the strands of Personal, Social and Community Health, and Movement and Physical Activity.
NITV's Logie award-winning children's animation Little J and Big Cuz is back for a third season in 2021. Miranda Tapsell returns as Little J, alongside Deborah Mailman as Big Cuz and Aaron Fa'aso as Old Dog, as they get caught up in surprising adventures, and find out all about culture, community and country.
Preschool and F-2 teachers love Little J for both its positive depiction of school life, and the ideas it provides for including Aboriginal and Torres Strait Islander knowledge, understanding and skills in their teaching. Teaching resources linked to Series 1 are freely available online.
MaveriX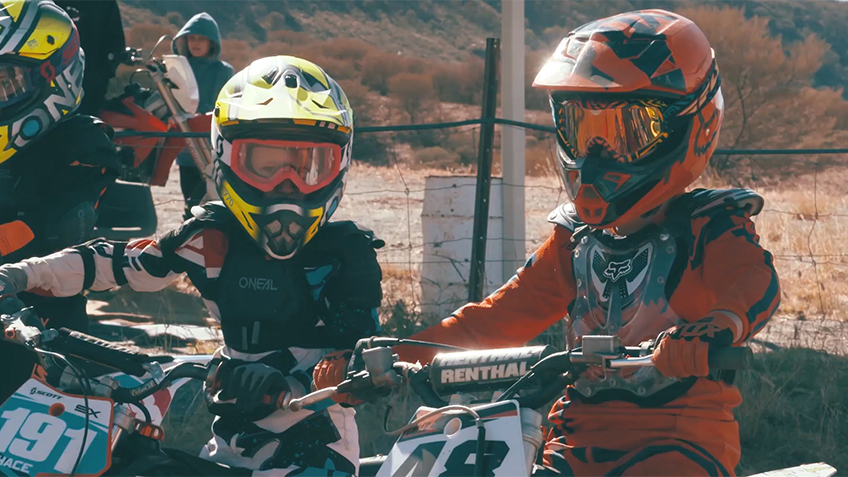 Students who enjoy action and excitement will love the new ACTF-supported series MaveriX, which airs on ABC ME and Netflix next year. MaveriX is set in the world of Motocross and features a diverse group of teenagers driven to succeed in their chosen sport. Set against the spectacular backdrop of Central Australia, this live-action series showcases unique and visually stunning locations as we follow team MaveriX and learn about life both on and off the track.
Space Nova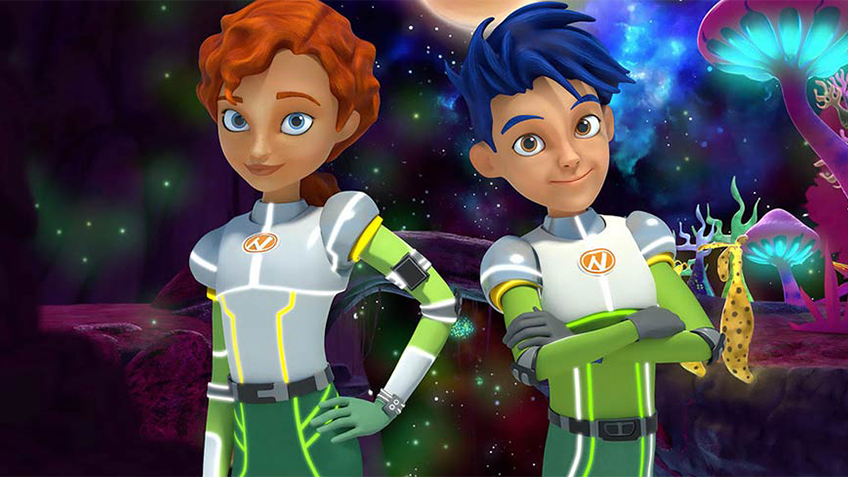 It's the year 2162, and life is a blast for space adventuring siblings, Jet and Adelaide Nova and their parents, Josie and Hugo. During a routine research mission, these intrepid Aussie astronauts stumble across an abandoned alien space craft. They also discover that the craft is powered by a rainbow substance that's so powerful, it sends the ship zipping away at speeds humanity never dreamed possible. But although the Novas were unable to capture the craft, or the 'Star Dust' that powered it, they now know that there is an advanced, intelligent species out there, able to travel the universe in the blink of an eye. If only they can find them…
The engaging storylines in this new animated series will develop primary students' science knowledge while watching a show they love. Upcoming support materials for the series will link to the primary Science curriculum – science understanding, science as a human endeavour and science inquiry skills – with a focus on Earth and space sciences. Space Nova will screen on ABC ME and Nine in 2021.