Kids' Content for The Arts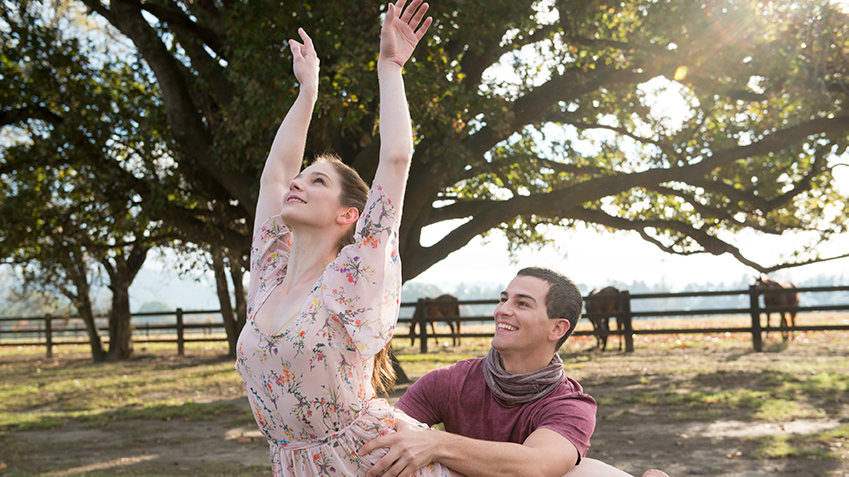 Image: Dance Academy

Our age-appropriate content is perfect for text analysis in Drama and Media Arts. But did you know we also have series and resources related to Dance, Music and Visual Arts?
Over three seasons of this teen favourite, we see Tara Webster's progression from a newly accepted student at Sydney's National Academy of Dance, to an accomplished dancer competing for a contract as a principal dancer with a company. While improving her technique, she also overcomes hardships and finds lifelong friends.
In Dance Academy: The Movie, Tara struggles to move on after a crippling injury ruins her career. She leaves Sydney for New York in a final bid to prove she has what it takes.
In our behind the scenes webinar, Dance Academy producer Joanna Werner and cast member Alicia Banit are quizzed by Australian students on the challenges in taking the successful TV series to the big screen.
With access available via the ACTF Shop for $5, the Dance Academy: Arts Education website features video clips and production materials from the award-winning television series Dance Academy. This online resource includes 100 downloadable teaching activities that have been aligned with the Australian Curriculum areas of The Arts (Dance, Drama, Media, and Visual), English and Health and Physical Education (Personal Development). Clips were recently updated with high resolution videos.
Each activity provides educators with a contemporary approach to exploring elements of The Arts within their classroom, matched with printable student activity sheets and links to additional support materials – including instructional video clips and fact sheets developed by Ausdance.
The teaching activities are searchable by learning areas, key words, and by four main themes:
Dance Skills – explores body, movement, technique, choreography, performance and communication through dance.
Dance Knowledge – explores genre, culture, history and styles of dance; safe dance practices; dance processes; and dance vocabulary.
Production - explores stagecraft, costume, lighting, design, event management and technology and innovation within dance production.
Health and Wellbeing – explores health, fitness, human movement, nutrition, personal development and identity.

Dancing Down Under is an observational series that follows the amazing adventures of a group of young Australians as they vie for the winner's trophies in the extraordinary world of competitive Irish Dancing.
The 10-part series begins with four main characters - Ceili, Thommy, Brent and Carina as they compete at the Australian National Irish Dancing Championships in 2010. Their shared dream is to qualify to compete in the 2011 World Irish Dancing Championships in Dublin Ireland.
Despite a dramatic series of triumphs and disappointments, all four dancers travel to Ireland and dance on the world stage. What happens to them, their families and teachers along the way is dramatic, funny and tragic as they dance against the best of the best in the world.

This resource for F-2 primary teachers was developed through a partnership between the ACTF and Tina Harris and Mark Harris – two of the lead creatives behind the popular children's series, Lah-Lah's Adventures. Music for Everyone explores the elements of music as outlined in the Australian Curriculum in a fun and accessible way, aiming to support F-2 generalist teachers get started with music education. It contains:
24 video tutorials for teachers by Tina Harris and Mark Harris (a.k.a Lah-Lah and Buzz)
18 music clips from the Lah-Lah's Adventures series that illustrate musical concepts
22 Curriculum-mapped lesson plans for the six elements of music (Rhythm, Pitch, Expression, Form, Timbre, and Texture)
PDF Teachers' Guide containing curriculum links and practical tips for the classroom.
To access the resource (either to stream or download), purchase Lah-Lah's Adventures: Music for Everyone through the ACTF Shop.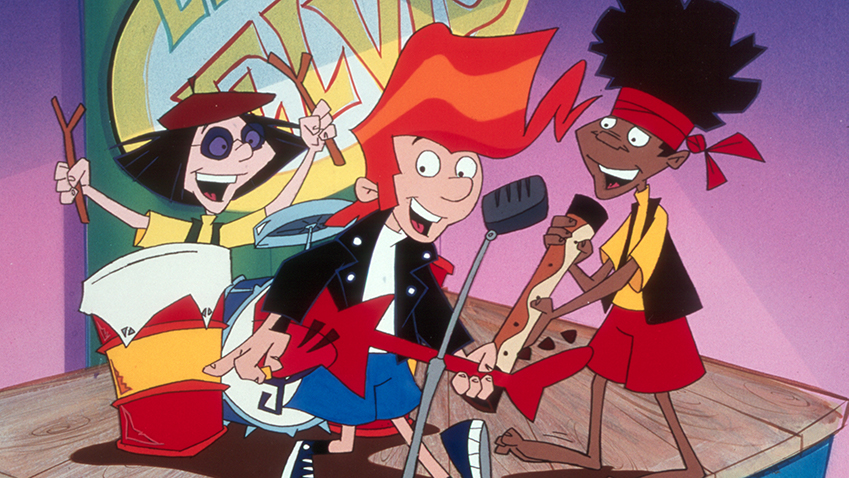 Li'l Elvis and the Truckstoppers is an animated television series about a young Australian Elvis impersonator living in an outback town.
Li'l Elvis has a gift for music, a talent for trouble and a desire for only two things – to find out who he really is and be a normal kid again. He spends his days entertaining truck drivers at his parents' roadhouse by playing Elvis Presley songs, but he is sick of the music and of his mum's insistence that he is 'the King' reborn.
He's determined to establish his own identity and so, with his friends Lionel and Janet, creates a sound uniquely his own – Didgibilli Rock. But when greedy millionaire WC Moore hears the band play, he sees an opportunity to make a fortune by transforming Li'l Elvis' town into a 1950s-style theme park. Now it's up to Li'l Elvis to foil the evil WC, or his town will be lost forever.
With the free resources that accompany this series, students can explore the animation process, use and compare different animation technique, and consider study questions related to heroes and identity.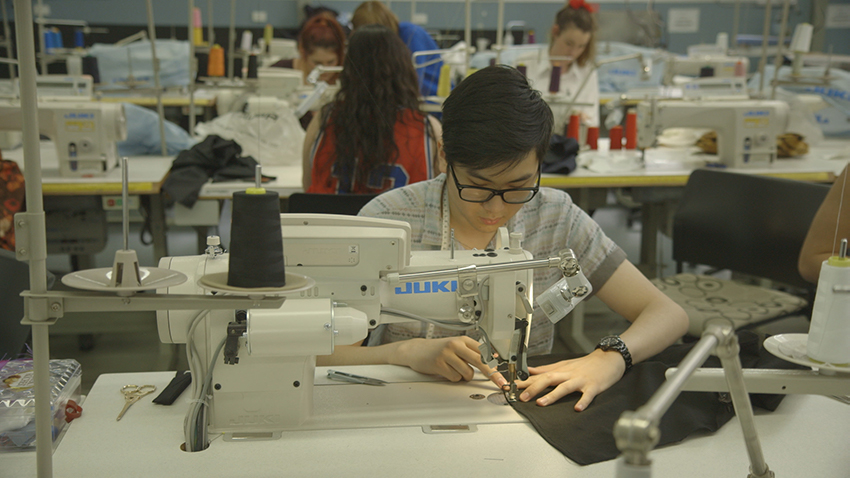 In this factual entertainment series, young Australians recall the 24-hours that changed their lives forever. Many of the 12-minute episodes relate to content in the Australian Curriculum: The Arts.
Andy's MY:24 was debuting at his fashion collection at Melbourne Spring Fashion Week in 2012. At 15 years of age, he was the youngest designer to have a solo show – and was heralded as Australia's youngest fashion designer.
Fablice is a 20-year old Melbourne-based hip-hop artist who has performed with one of Australia's greatest music legends, Paul Kelly. His life now is a world away from his time as an orphaned 11-year-old soldier during the civil war in the Republic of Burundi in Africa. His nephew and fellow performer G-Storm is also featured in a MY:24 episode.
Lucas's Melbourne childhood was defined by profound learning difficulties because of his profound dyslexia, and relentless, seemingly fruitless special education classes. His MY:24 was the day he decided that enough was enough: he no longer wanted to be singled out for his disability or to feel separate and different from his peers. Lucas is a passionate filmmaker and examples of his films are incorporated in this episode.
Ryan is a hip-hop dancer who hails from the country town of Taree. His MY:24 started with a nervous solo plane trip from Taree to Sydney to attend a dance workshop, and ended with him meeting and being inspired by talented Indigenous dancers. The experience left him with the firm conviction that he too wanted to be a dancer.
When Sydney-based Tess was 14 years old, she won the APEX Teenage Fashion Awards for her wearable art piece: a pom-pom dress made from 1784 pompoms and hula-hoops.
Madison practically grew up on the ocean. Because of her parents' love of boats and sailing, she spent her first few years living at sea and the ocean was her second home. Madison is a conservationist who raises awareness through filmmaking.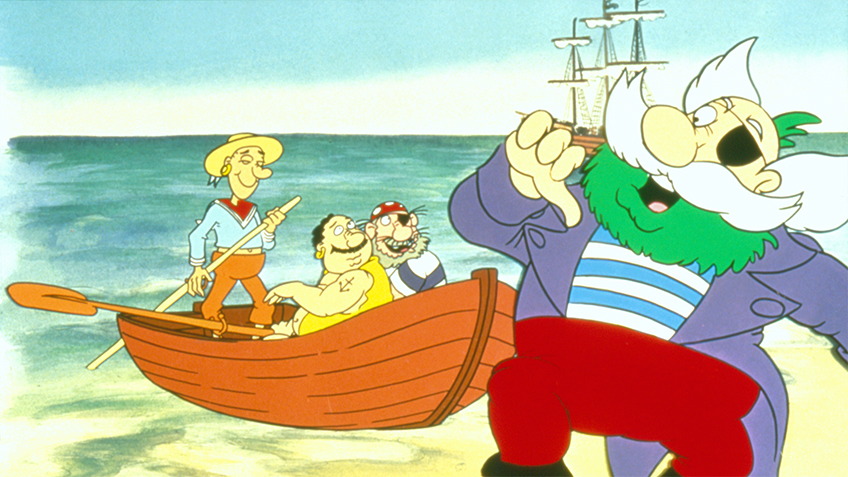 The world is in crisis: a music drought has struck. No matter how hard they pluck, bow or blow, musicians cannot make any sound emerge from their instruments.
A meeting of the World Council of Music is called to decide what should be done. Much to the disgust of the evil Maestro Maltroppo, everyone agrees that Professor Eric Quavery is the best person to solve the mystery. There is no-one who knows more about music than the Professor.
As Professor Quavery rediscovers the basic concepts of music and works toward ending the world music drought, Maestro Maltroppo attempts to hamper the Professor's work and bring the glory of rediscovering music upon himself.
This classic ACTF series includes four 30-minute animated episodes that will develop students' knowledge of musical concepts.