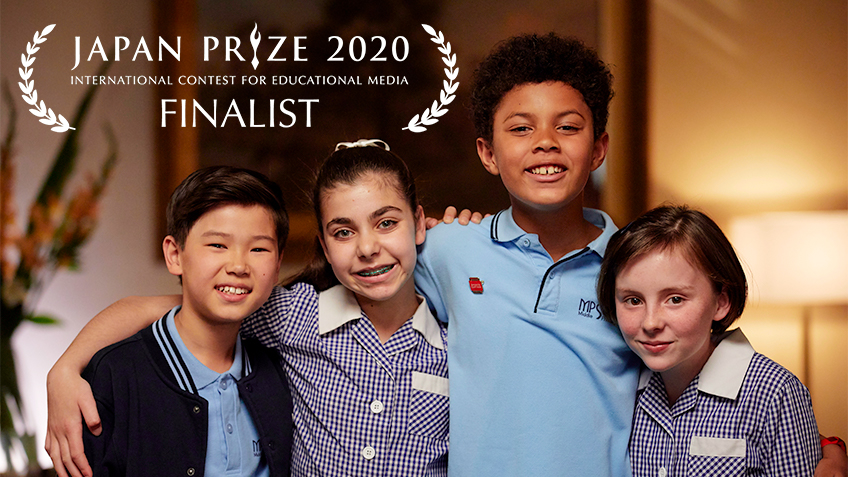 Record number of OzKidsTV Nominations for 2020 Japan Prize
An unprecedented number of Australian children's television series have made the Jurors' Selection for this year's NHK Japan Prize.
With six finalists across two categories, Australia is representing a third of the Primary Division finalists. The Inbestigators (Gristmill), Hardball (Northern Pictures), First Day (Epic Films) and DisRupted: Rocky and Me (CJZ) will compete against eight fellow Primary finalists from Sweden, Germany, Japan, Colombia, Taiwan and the Netherlands.
Little J and Big Cuz – Series 2 (Ned Lander Media, Mediaworld Pictures, Blue Rocket Productions) and Bluey (Ludo Studio) are two of 11 finalists in 2020's pre-school prize division.
Little J and Big Cuz was originally commissioned by NITV, with the ABC, and all the other titles were originally commissioned by the ABC. All shows have Screen Australia investment, and the ACTF distributes all shows except Bluey.
The Japan Prize is an international contest dedicated solely to educational content. Since its establishment in 1965, the contest has supported the power of the media by awarding outstanding works that expand the possibilities of education. Every year, more than 300 entries are submitted to the contest from all over the world.
In 2016, the Little Lunch series was nominated in the Primary category and in 2017, the special episode Little Lunch – The Nightmare Before Graduation received the prestigious 1st prize for the "Best Work in the Primary Category". In both instances, Little Lunch was the sole Australian representative. To have six Australian finalists in 2020's competition is a wonderful and commendable achievement.
The final selection for the awards will be held between October 26-30 by an international panel of 12 jurors. An online awards ceremony will be held on November 5.
The ACTF congratulates the 2020 Japan Prize finalists and wishes all teams the best of luck for the upcoming awards ceremony.