Teaching Year 7-10 Media Arts? Download The Unlisted Teaching Toolkit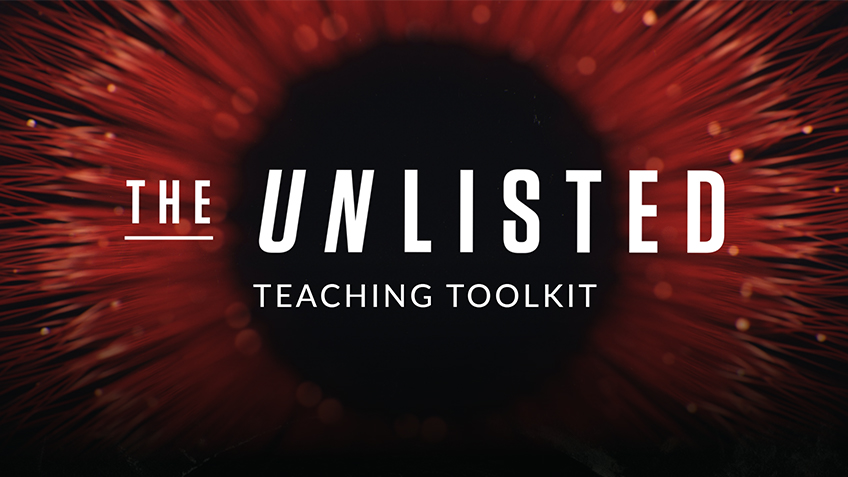 Our latest education resource supports secondary teachers in exploring the award-winning children's drama series, The Unlisted. It is a perfect inclusion for units on representations of people, culture and society, personal and social identity, diversity, family and abuse of power.
In The Unlisted, twins Dru and Kal uncover a sinister society controlling the world's youth through implants. With the help of a group of underground vigilante kids – The Unlisted – the twins work to stop the society before it's too late. The series was recently awarded an International Youth Jury Prize (11-15 Fiction category) at the prestigious Prix Jeunesse International festival, and also placed as runner up in the same category judged by the professional jury.
The Unlisted Teaching Toolkit will support Year 7 to 10 Media Arts teachers and students to explore the themes in the series, and examine how representations of social values and points of view are constructed. Learning tasks are mapped to the Australian Curriculum, suggesting ways teachers can guide students to identify, interpret, analyse and evaluate the text, and become critically aware of the ways that media elements are used to make representations and meaning.
This resource also provides strategies for guiding students to produce their own representations that communicate alternative points of view by integrating and shaping technical and symbolic elements using design and production processes.
Unfamiliar with The Unlisted? Stream episodes now on ABC iview, or purchase the series as a digital download from the ACTF Shop.
Download