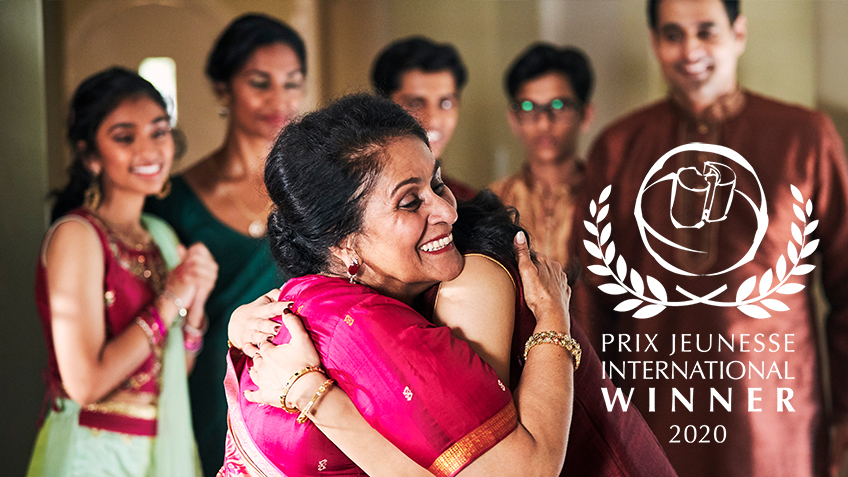 The Unlisted Wins Youth Jury Prize at Prix Jeunesse
The Unlisted has won the International Youth Jury Prize in the 11-15 Fiction category at Prix Jeunesse, and has also placed as runner up in the same category judged by the professional jury. Created by Justine Flynn of Buster Productions and produced by Polly Staniford and Angie Fielder of Aquarius films, the series follows twins Dru and Kal as they uncover an ominous organisation bent on controlling the world's youth and join a group of underground vigilante kids.
The Unlisted was one of the few programs that are awarded prizes by a jury made up of children from all over the world. Both the German Children's Jury and International Children's Jury follow a similar judging process to the professional jury, wherein they watch all entries in their category, and discuss and judge the programs, selecting their own winners. Prizes are awarded by the German children's jury in the categories 7 – 10 Fiction and 7 – 10 Non-Fiction, and by the international youth jury in categories 11 – 15 Fiction and 11 – 15 Non-Fiction, with the youth jury screenings taking place in Egypt, Spain, Thailand, Mexico, South Africa and the USA in 2020.
The youth jury commented on the high concept production values, cultural and family themes, and the exciting sci-fi premise:
"My attention was kept inmediately! Great casting and traditional & colorful indian atmosphere contrasting with the thrilling plot images." – Argentina
"Great to see how they intertwine the sci-fi story with Diwali and culture differences and similarities... love lines like "you can't pick and choose your culture" ." – Canada
"The different topics and themes are well interwoven - cultural identity, family, even first love; moments of comedy, moments of drama - plus the overarching thriller plot. Excited to see more!" – Germany
Congratulations to Aquarius Films, Buster Productions, Screen Australia, ABC, Netflix, Create NSW, and everyone involved in creating the series.
The Unlisted development was supported by The Australian Children's Television Foundation script development program and ACTF will be releasing an educational resource for the series this June. The series screened on ABC Me and ABC iView in Australia and Netflix internationally.