Announcing the 2020 My Place Creative Writing Competition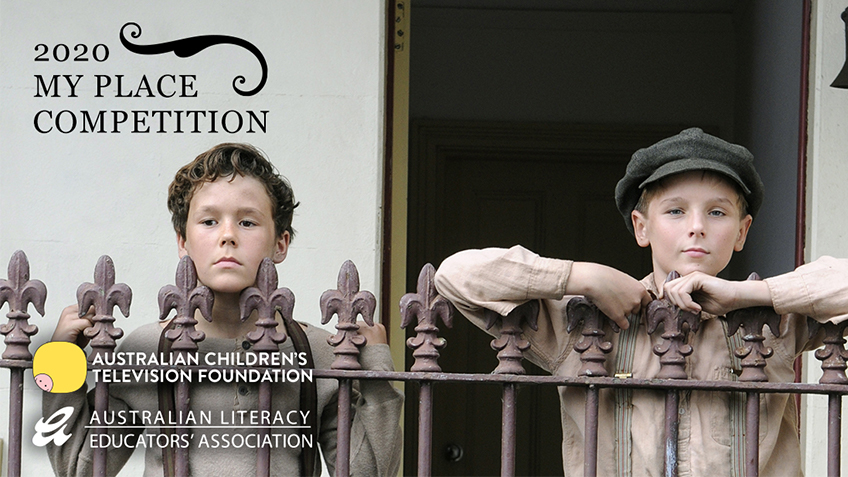 The My Place television series, based on the classic picture book by Nadia Wheatley and Donna Rawlins, is a 'time machine' which takes audiences back into Australia's past. It explores our national history through the eyes of children, spanning a period of over 200 years. In 2020, we are asking children: tell us about your place.
Australian children find themselves living through a historically significant time. The coronavirus pandemic has reshaped their lives, and historians of the future will want to know how this looked and felt for children, their families, and their communities. The 2020 My Place Competition asks students to reflect on this moment in time and share their thoughts, observations, and experiences through creative writing.
Presented in partnership between ALEA (Australian Literacy Educators' Association) and the ACTF (Australian Children's Television Foundation), the My Place Competition is open to students in Year 3 to Year 10. Through short stories, poetry, and other creative writing forms, entrants will paint a picture of everyday Australian life in 2020.
Teachers will be supported with English lesson plans and provocations for primary and secondary students throughout the competition, and previous winning entries can be read here. Episodes from My Place series 2 will be screening on ABC Me throughout the competition.
Entries can be submitted between 25 May 2020 – 26 June 2020. For more information, visit the competition page. Further details to come in our Education eNews, and through ALEA and ACTF social media pages.