Have you Discovered the Wonderful, New, Free Kids' TV Shows on NITV?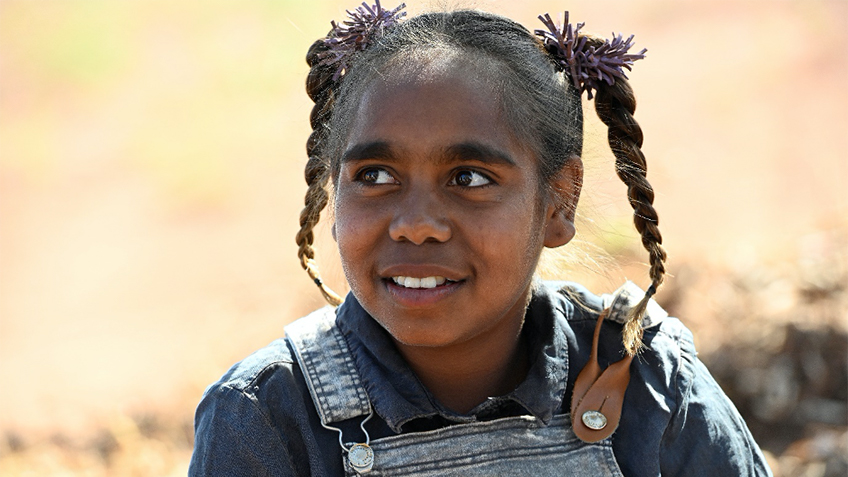 NITV is the National Indigenous channel on SBS and SBS On Demand. It's also the home of some of the freshest new Australian children's shows featuring a range of diverse Indigenous stories. Some of our favourite series from NITV include:



Now in its second season, Logie Award-winning animated children's series Little J and Big Cuz (featuring Miranda Tapsell and Deborah Mailman) follows the adventures of Indigenous Australian kids, Little J and Big Cuz, who live with their Nanna and Old Dog. With the help of Nanna and their teacher Ms Chen, they learn about culture, community and Country. New episodes are uploaded to SBS on Demand weekly following the linear broadcast each Friday at 7.30pm on NITV.
Move it Mob Style
Showcasing Aboriginal and Torres Strait Islander hip hop and popular music, Move it Mob Style is all about good beats and using dance to stay healthy.
Shot on location in the many beautiful and varied places we live, Move it Mob Style showcases the deadly dance moves found in communities all around Australia. Led by young people, Move it Mob Style gets the whole community up and moving, while listening to some of the best Aboriginal and Torres Strait Islander music on offer. Dance videos and learning activities are available on the Move It Mob Style website.


Thalu (Coming Soon)



With their country under threat from a huge dust cloud and the mysterious Takers that lurk within, a small group of Indigenous kids have to make their way to the Thalu, a place of great power, in order to stop the cloud before it destroys everything in its path. Along the way they encounter friends and foe alike as they search for eight sacred stones and a special key that will unlock the power of the Thalu and, they hope, stop the Takers in their tracks.
Thalu premieres on NITV on Monday April 20 at 6:30pm with half hour episodes and will run every night until April 24. Catch up is available on SBS On Demand.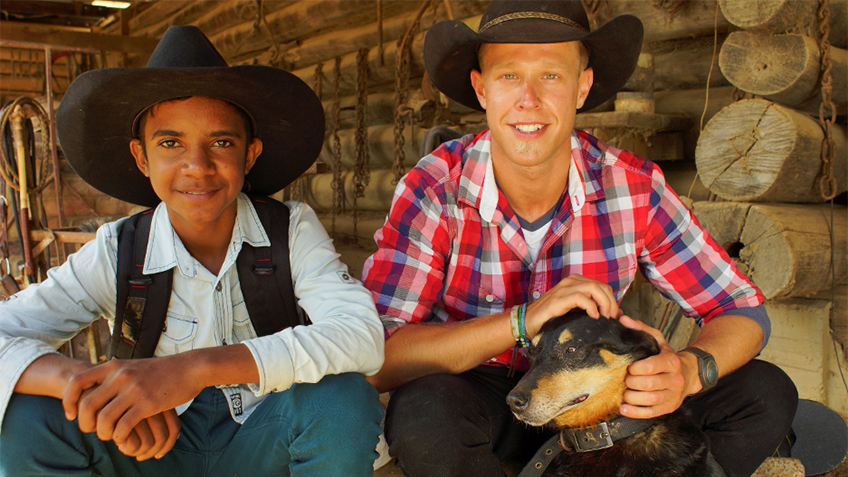 Bushwhacked! follows hosts Kayne Tremills and Brandon Walters on a journey across remote parts of Aboriginal Australia as they search for endangered native species and celebrate Aboriginal rites and rituals. From kissing a Tasmanian devil to putting a satellite tag on a saltwater crocodile, sighting a rare cassowary in Far North Queensland and digging for honey ants in the Central Desert, adventure is never far away!
Bushwhacked! – Series 1 airs weekdays on NITV at 3.26PM. Catch up is available on SBS On Demand.
Grace Beside Me
In Grace Beside Me, Fuzzy Mac's life is turned upside down on her 13th birthday, when she discovers she can communicate with spirits! It's hard enough navigating the highs and lows of becoming a teenager while living with your eccentric Nan and Pop. Throw in a host of needy spirits, mischievous totems and spooky ancestors, and you have a recipe for a whole bunch of trouble!
Grace Beside Me is NITV's first foray into live-action children's programming. The series received accolades including a SPA Award, First Nations Media award and an ADG Award. Previously airing on ABC ME, NITV and Disney Channel, the drama series is now screening on CBC Gem in Canada.


Visit sbs.com.au/nitv/jarjums to view NITV's current children's programming schedule.