Daily Home Learning Tasks
Learning Task #12
When Mikey arrives for his first day at Block Street Primary, Principal-elect Ms. Crapper gives him a less-than-warm welcome. List five interesting adjectives to describe Ms. Crapper's appearance and demeanor in this scene.
Learning Task #11
Using household objects and any size ball you have, design a series of 'mini golf' holes of varying difficulty. Keep things simple by rolling a ball into a basket, or challenge yourself by incorporating ramps and cardboard obstacles.
Learning Task #10
In Round the Twist, the Twist family's haunted lighthouse home is the perfect setting for strange events to unfold. Draw or paint an interesting setting from a real or imagined TV show.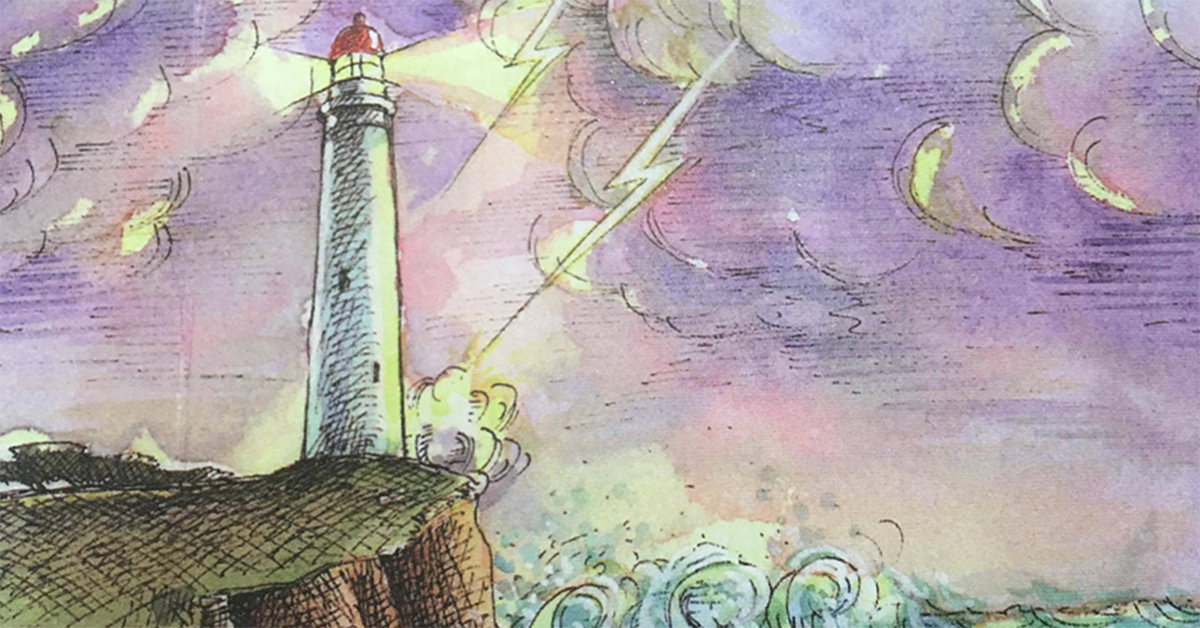 Learning Task #9
Limited by the words that he could think of, Battie wrote an acrostic poem for Rory that read: Rabbit, Orange, Red, Yak. Revise this acrostic to include more suitable words for Rory, then try writing a descriptive acrostic for your own name.
Learning Task #8
Having formed a backyard detective agency, The Inbestigators work together to solve neighbourhood mysteries. Following the format of the series' episode titles, think of a title for a mystery unfolding in your own home or neighbourhood. For example, 'The Case of the Disappearing Icecream'.
Learning Task #7
Nine-year old Henry has a pet quonkka, a rare marsupial with six legs and four ears. Draw your own fictional pet and label its special features.
Learning Task #6
Caption this image from You're Skitting Me!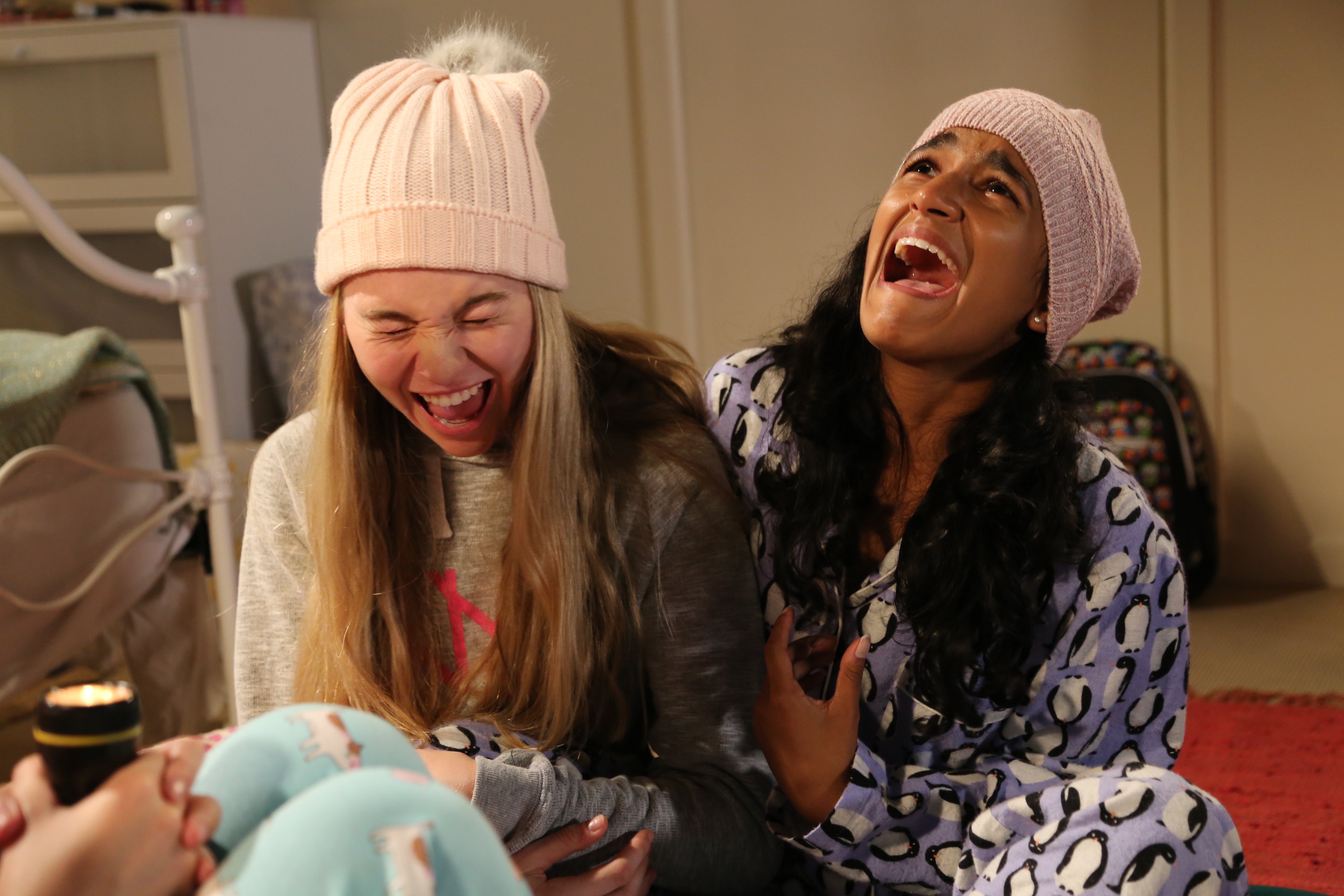 Learning Task #5
In feature film Paper Planes, Dylan designs a plane called 'The Circling Clive'. Print a copy of the Clive design PDF, or design your own paper plane. You could even hold a family paper plane competition!
Paper Planes - Fold 'n' Fly: The Circling Clive
Learning Task #4
Navya believes her 'spirit animal' is a tiger because 'they're brave and beautiful creatures, just like me'. Think about your personality, strengths and interests, then choose a spirit animal that has similar qualities. Write a short piece explaining what you and your spirit animal have in common.
Learning Task #3
In this ACTF webinar, Hardball cast members outline the pros and cons of acting. On a T-chart, list the possible pros and cons of a career you are interested in.
Learning Task #2
Why might a teacher look like this? Write or draw three possible scenarios.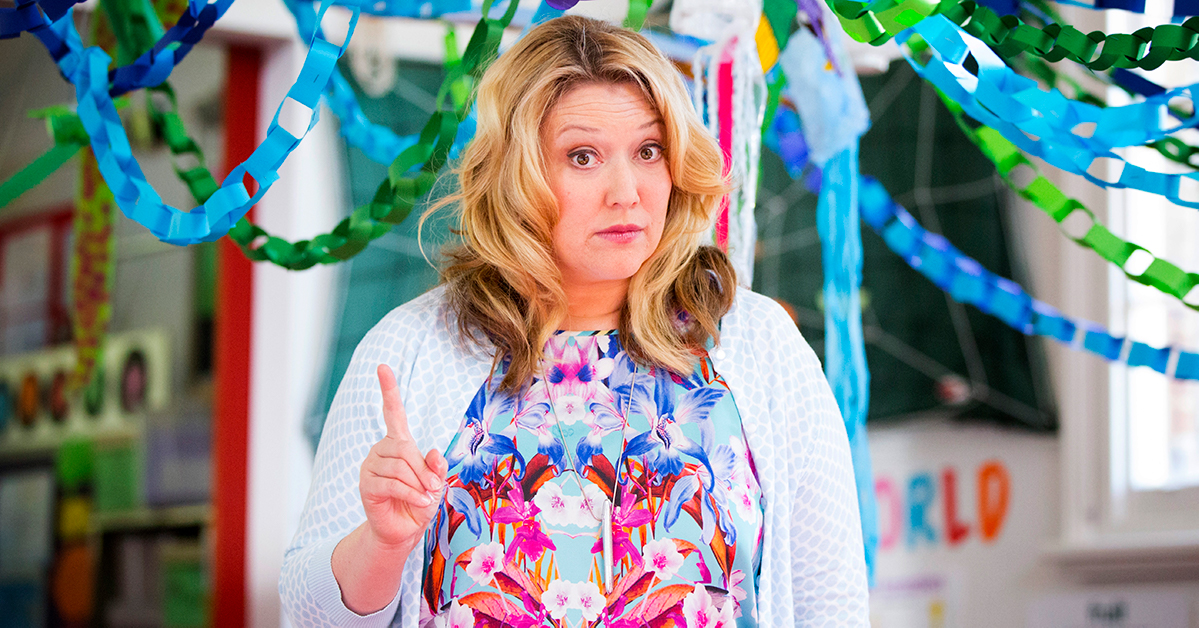 Learning Task #1
Battie likes mandarin pips in his play lunch because they're great for building sculptures. Attempt to build a similarly tall sculpture from either food or play dough, using toothpicks or uncooked pasta to build height. Measure the height of your completed structure.