Case Study: Australian Film & TV at Mansfield State High School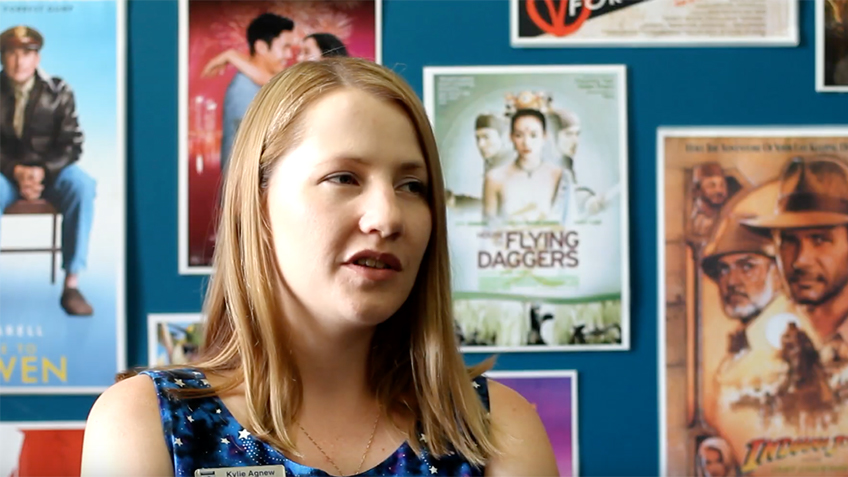 Late last year, teachers of Film, TV and New Media at Mansfield State High School shared with us their creative use of ACTF content in Media Arts teaching. Students and teachers from Mansfield further describe their learning in our new video case study, filmed at a recent visit to the school.
ACTF series Mustangs FC, Little Lunch and Round the Twist are central to Mansfield State High School's 'Australian Film and TV' unit. In this Year 9 Media Arts unit, students select a series to focus on, view and analyse episodes, and develop a short script that reflect the conventions of their chosen series. They work together to act out and film the scripted scene, and each student completes an individual edit of the work.
When the ACTF Education team visited the school to learn more, teachers of Film, TV and New Media walked us through the unit. Teacher Kylie Agnew explained that the diverse representations in these ACTF series allow students to see themselves reflected on screen. Teacher Dane Krams found that Mansfield students readily identify with Australian content, and this helped their understanding of the characters and their ability to write new content. And teacher Hayley de Rouw reflected on the pride students took in their editing work: they would 'glow' when the audience laughed at the right moment, proving their success.
This case study video also features student reflections on the unit, including the challenges of selecting filming locations and maintaining good audio quality.
Looking for inspiration for an engaging secondary unit on locally produced content? The Mansfield SHS case study video is available on the ACTF YouTube channel now.