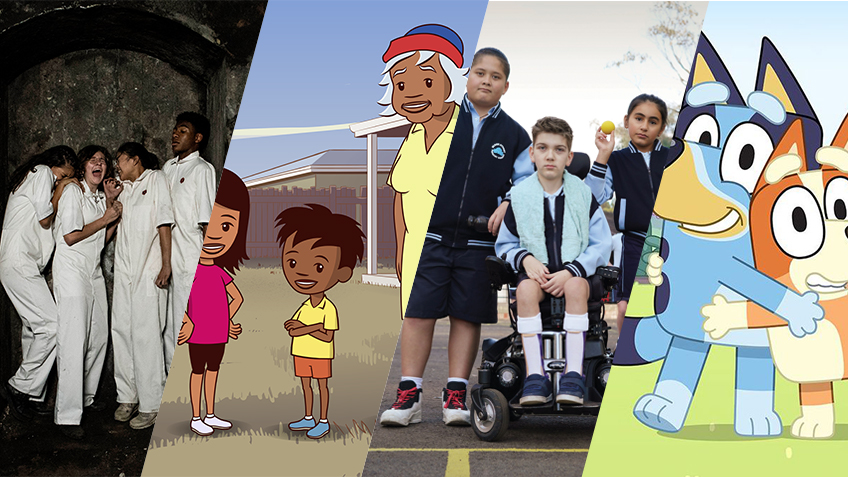 Four Australian Productions Nominated for 2020 Prix Jeunesse Festival
Australian children's television series, Little J and Big Cuz – Series 2, Hardball, The Unlisted and Bluey have all been named as finalists for Munich's prestigious Prix Jeunesse International Festival.
Little J and Big Cuz – Series 2 (Ned Lander Media & Old Dog Pictures for NITV and the ABC) and Bluey (Ludo Studio for the ABC) will represent Australia in the "Up to 6 Years Fiction" category. Hardball (Northern Pictures for the ABC) has been selected in the "7-10 Years Fiction" division and The Unlisted (Aquarius Films for the ABC) will compete in the older age bracket, "11-15 Years Fiction".
The Prix Jeunesse International Awards celebrate excellence in television worldwide, with a strong focus on high-quality and innovative programming.
400 programs from around the world were entered in Prix Jeunesse and of those, one-fifth made it through the pre-selection process – with 88 programs across six categories set for screening in June.
The Festival in June is especially unique and democratic, as 350 participants from around the world will come to Munich to watch and discuss the 88 finalists and finally vote for their favourites.
Australia has a strong track record at Prix Jeunesse. In 2018, short film First Day received the festival's Gender Equity Prize and ABC ME program What It's Like To Experience A Disability received the International Youth Jury Award in the 11-15 Non-fiction category. In 2016, Little Lunch won the Prix Jeunesse International Award for Best Fiction Program for Years 7-10.
The ACTF congratulates the teams involved and wishes the best of luck to all four of these fantastic Australian productions for the awards ceremony this June.