My Place Uncovers a New History Lesson about the Holden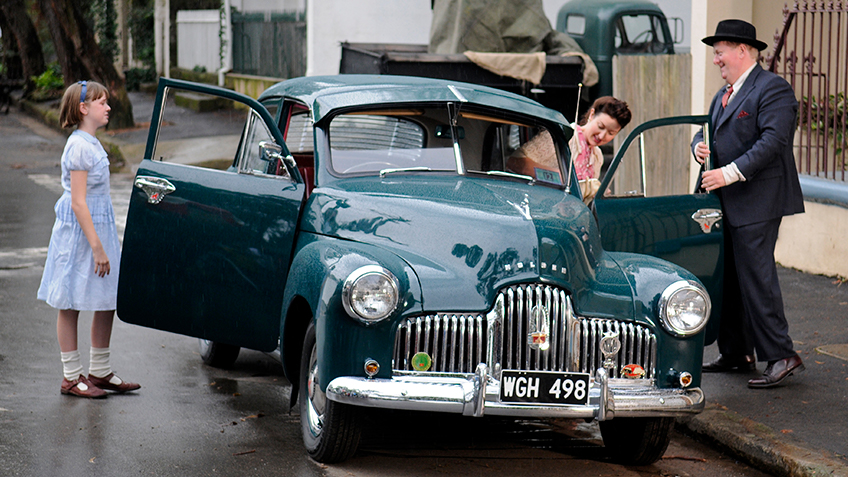 A few weeks ago, the ACTF received a very polite and detailed email from William (Bill) Holden. Bill had been made aware of the 1948 Jen episode of My Place that featured the very first Holden car.
In the episode, young Jen can barely contain her excitement when she spots the glistening new Holden car parked outside her home and rushes into the house to tell her Mum. Little did Jen know that her Mum was about to be chauffeured to the pictures in Australia's first car by her new suitor, Wal.
Bill Holden had been made aware of the 'Australia in the 1940s' section of the My Place for Teachers website and the information it contained explaining the history of the first Holden car in Australia.
Bill is the great-grandson and the only living descendant of James A. Holden, who bears the Holden name. James was the founder of the company in Adelaide that eventually produced the Holden automobiles.
Bill understood that the much-loved My Place book and TV series have pride of place in most Australian primary classrooms and he was keen to ensure the details of the role his family had played in the development of the Holden car were known for future generations.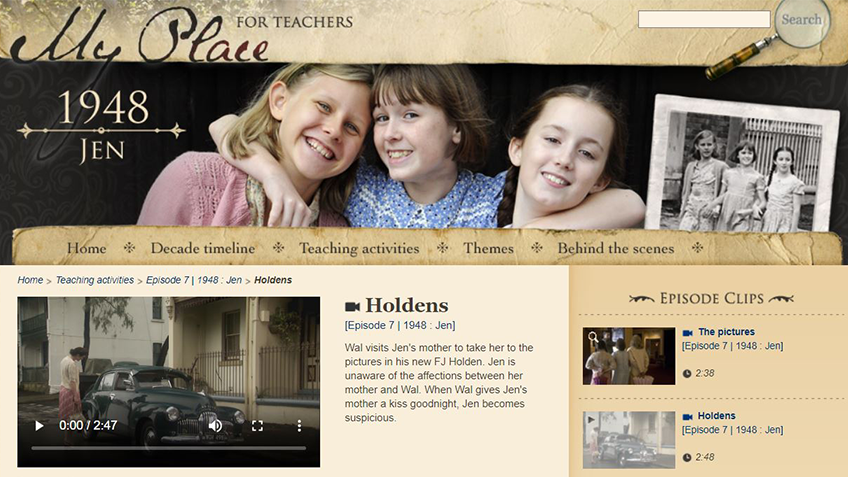 Bill respectfully mapped out the history of his family's role in building the automotive industry in Australia from their early beginnings in Adelaide when James A. Holden originally set up a saddlery business in in 1856. James' son, Henry J. Holden went on to start the Holden's Motor Body Builders in 1917.
By 1947, General Motors-Holden had not decided on a name for its first manufactured car that was soon to be released in Australia, so it sent a long list of proposed names to General Motors in Detroit for their input. Suggested names included: Canbra, Gem, Austral, GMH, Emu, Melba, Woorama, Wirraway, Cook, Flinders, Phillip, Parkes and Melwood – supposedly an amalgamation of the words 'Melbourne' and 'Woodville'.
It was Edward Riley, the Director of General Motors Limited in the USA, who suggested that the first car to be manufactured in Australia, the 48-215, was named Holden in memory of both Holden brothers – William A. Holden and Edward W. Holden.
William A. Holden was Bill's Grandfather and Edward his Great-Uncle. Bill and his father continued the family tradition by both working for General Motors Holden, maintaining an unbroken family ancestry directly associated with the car manufacturer over five generations.
If it wasn't for My Place, Bill wouldn't have contacted us with the invaluable history of his family.
My Place continues to teach the young and not so young viewers of the series about the history of Australia in a way that engages, entertains and informs.