Book Week Giveaway: Noah & Saskia Class Set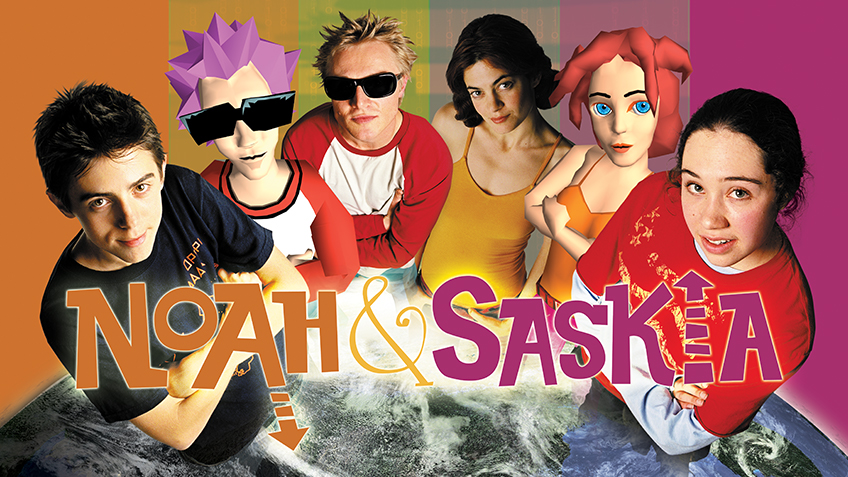 'Noah and Saskia' follows 14-year old Saskia (alias Indy), who goes online in Australia to get revenge on the guy who stole her music. Instead, she meets Noah (alias Max Hammer) - a strong, smart and sensitive guy who just happens to live on the other side of the world. But is Max Hammer everything that he seems? And who is Indy? Certainly not a 14-year old beanpole who can't find any clothes to fit her! In a virtual world, it's so much easier to be just who you want to be. This book is about two teenagers who project their ideal selves into a virtual world, and get a little closer to reaching their ideals in the real one.
Written by Chris Anastassiades and Sam Carroll, 'Noah & Saskia' examines the experiences, problems, and potential of the internet for today's youth. It also raises issues of identity and the pressure to conform to unrealistic media images. This novel – and the children's television series it is based on – can be used in secondary classrooms to explore identity, cyber safety issues, and moral and ethical questions.
One lucky teacher will win a class set of 27 'Noah & Saskia' novels simply by following the ACTF on social media. For your chance to win, follow the prompts below. The winner will be announced on Monday 26 August. Good luck!
Noah & Saskia Book Week Giveaway