Register Now for the Free Hardball Q&A Webinar and Scriptwriting Workshops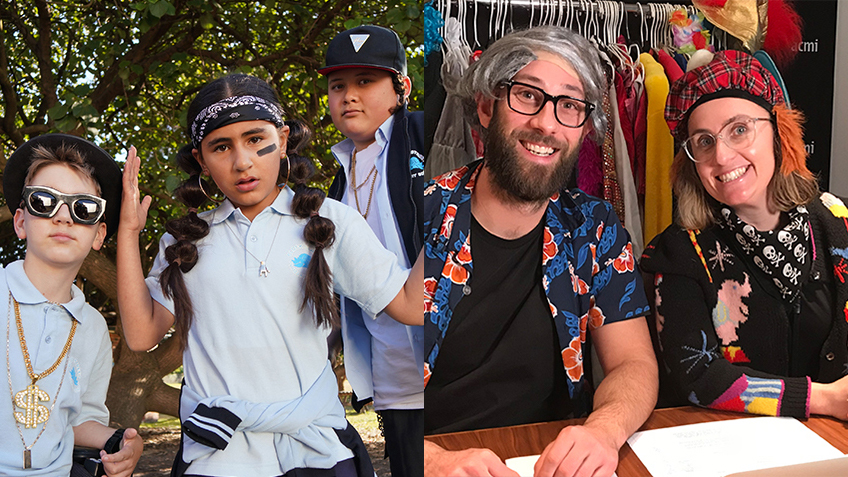 ACTF Education is hosting multiple virtual learning events for primary students this month. Would your class like to interview the cast of Hardball in our upcoming webinar? Or laugh along in a series of Comedy Scriptwriting Workshops?


Comedy Scriptwriting Workshops
15 AUG 2019 & 22 AUG 2019, 2:30PM - 3.15PM AEST
The ACTF is pleased to once again partner with the Australian Centre for the Moving Image (ACMI) to deliver a series of free virtual workshops in Term Three.
Our popular Comedy Scriptwriting Workshops for Year 5/6 students run as a short course, with five lesson plans provided for the classroom, and two live video conferences. This term's live events will be held on Thursday 15 August and Thursday 22 August, 2.30PM - 3.15PM AEST.
In these virtual workshops, engaging ACMI education staff introduce students to the sketch comedy genre and walk them through the scriptwriting process. Students collaborate with other schools from all around the country, and are guided in using the Sketch-o-Matic website – a digital sketch comedy writing tool inspired by the You're Skitting Me television series.
Register now via our event page.
Hardball Q&A Webinar
30 AUG 2019, 12:00PM - 12:45PM
On Friday 30 August (12:00pm - 12:45pm AEST), Australian primary students will have the opportunity to join a live Q&A webinar with Hardball cast members Semisi Cheekam (Mikey), Reannah Hamdan (Salwa), Logan Reberger (Jerry) and Erin Choy (Tiffany).
In this unique virtual learning event, students can ask questions directly to Semisi, Reannah, Logan and Erin about acting, the media industry, and what it was like being part of Hardball. The webinar is open to Years 3-6 students.
Places are limited for this webinar. Interested teachers can head to our event page to register now or learn more.