Bluey Wins 2019 TV Week Logie Award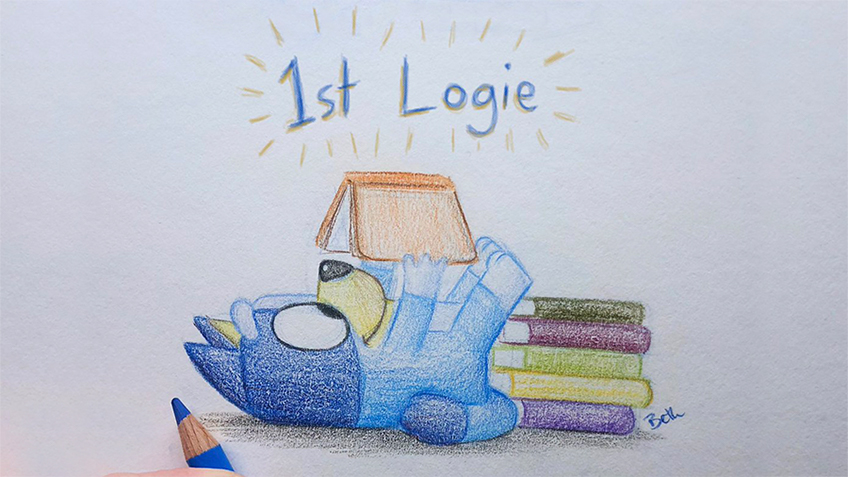 Image: Ludo Studios
Bluey (Ludo Studio for the ABC) has won a 2019 TV WEEK Logie Award for Most Outstanding Children's Program.
The popular Brisbane animation was selected from a range of nominees including: Matchbox Pictures' goal-kicking sensation, Mustangs FC; Magpie Pictures' children's drama Grace Beside Me; McAvoy Media's Teenage Boss and Jonathan M. Shiff's The Bureau of Magical Things.
The TV WEEK Logie win rounds off an exciting week for the Bluey team. The locally-produced cartoon has now surpassed 100 million plays on ABC iView and claimed top place for the ABC's most watched iView show to date.
With a second series underway, the team recently announced a global broadcasting partnership deal with BBC Studios and Disney, and a merchandise collaboration with Australian company, Moose Toys.
The series follows the adventures of a lovable and inexhaustible six-year-old Blue Heeler puppy who lives with her dad, mum and four-year-old little sister, Bingo. In every episode, Bluey uses her limitless Blue Heeler energy to play elaborate games that unfold in unpredictable and hilarious ways.
The ACTF congratulates the Bluey team on their award win and ongoing success.
Bluey is a Ludo Studio production for the Australian Broadcasting Corporation. Principal production investment from BBC Studios, Australian Broadcasting Corporation and Screen Australia. Developed and produced with the assistance of Screen Queensland.