USA's FNX Acquires ACTF-Supported Indigenous Series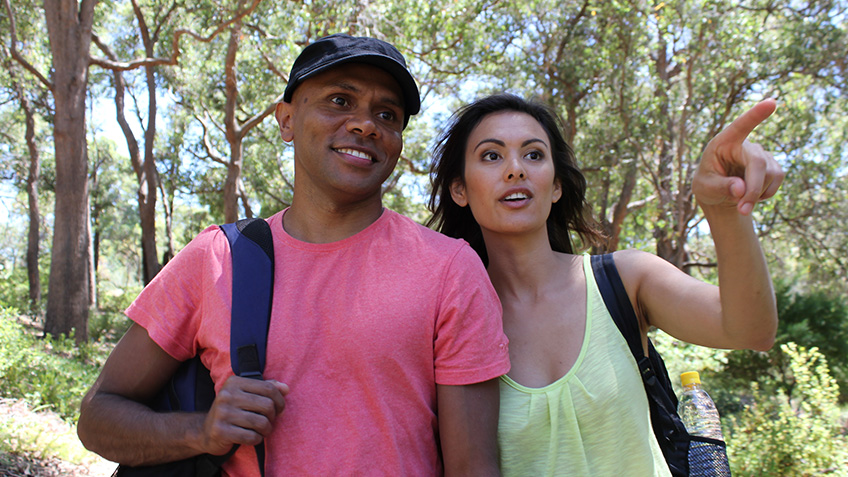 Following the ACTF's visit to Cannes trade festival MIPCOM, USA broadcaster First Nations Experience (FNX) has acquired a series of ACTF-supported Indigenous titles.
FNX, a voice and broadcast outlet for Native American and World Indigenous communities, has acquired Little J and Big Cuz – Australia's first Indigenous television animation, preschool series Waabiny Time (Series 1 & 2) and live-action drama Double Trouble.
FNX broadcasts in 20 states to an estimated audience of over 43 million viewers, over KVCR channel 24.2 and Public Television Affiliates from New York to Alaska, as well as five tribally owned television stations.
For the first time at MIPCOM, Little J and Big Cuz headed the line-up for the ACTF Sales team.
The 13x12 min series is commissioned by National Indigenous Television (NITV) and produced by Ned Lander Media. It follows the adventures of five-year-old Little J and his nine-year-old cousin Big Cuz - a couple of lively Indigenous kids who live with their Nanna and their dog, called Old Dog.

Along with their four-year-old friend, B Boy, they love to explore the world around them through the gap in Nanna's fence. With the help of Nanna and their school teacher, Ms Chen, they learn to understand and appreciate their world and their culture.

The FNX acquisition follows a series of nods both at home and overseas for Little J and Big Cuz this year, including a finalist nomination for the 2017 SAE ATOM Awards (AUS) and a screening in the US, as part of the Chicago International Children's Film Festival.