ACTF Line Up for MIPJunior and MIPCOM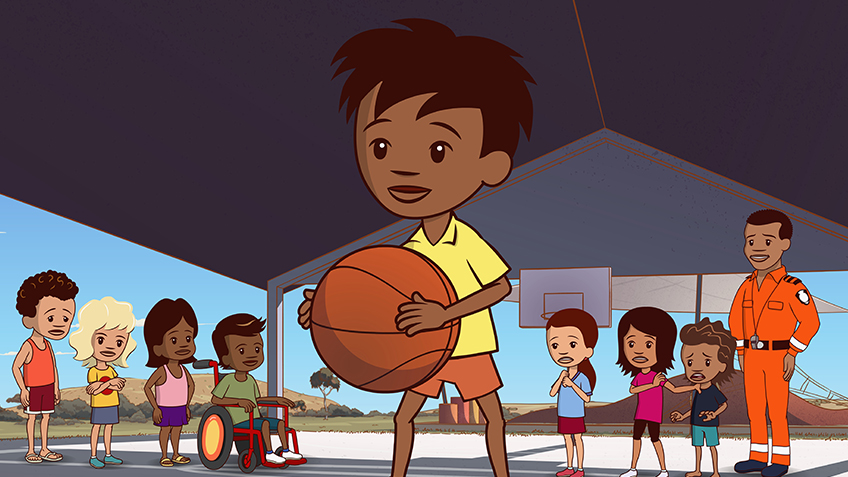 The Australian Children's Television Foundation (ACTF) is heading off to Cannes with a strong line up of feature programs for MIPJunior and MIPCOM this October.
Heading the line-up for the first time at MIPJunior, is Little J and Big Cuz (13 x 12 min).
Commissioned by National Indigenous Television (NITV) and produced by Ned Lander Media, Little J and Big Cuz follows the adventures of five-year-old Little J and his nine-year-old cousin Big Cuz - a couple of lively Indigenous kids who live with their Nanna and their dog called Old Dog. Along with their 4 year old friend B Boy, they love to explore the world around them through the gap in Nanna's fence. With the help of Nanna and their school teacher Ms Chen, they learn to understand and appreciate their world and their culture.
Successful animated pre-school property, Balloon Barnyard (Like A Photon Creative) (26 x 7 min) will also be available to watch at MIPJunior. The beautiful series follows the adventures of Pip and Squeak, a pair of humble donkeys with superhero ambitions, who will do anything to help out their farmyard friends. Each episode is narrated by one of two young local actors, 8 year old Patrick and 9 year old Cleo, who tell their stories with warmth and humour.
Mrs Gonsha's much-loved class from the Little Lunch series is back and now in Grade 6 with two x half hour special episodes set around Halloween and Graduation. The smash-hit schoolyard comedy that is filmed in a mockumentary style, will also feature in the MIPJunior line up.
Visit the ACTF stand (# P-1.B84) at MIPCOM for more information.