Balloon Barnyard Acquired by TG4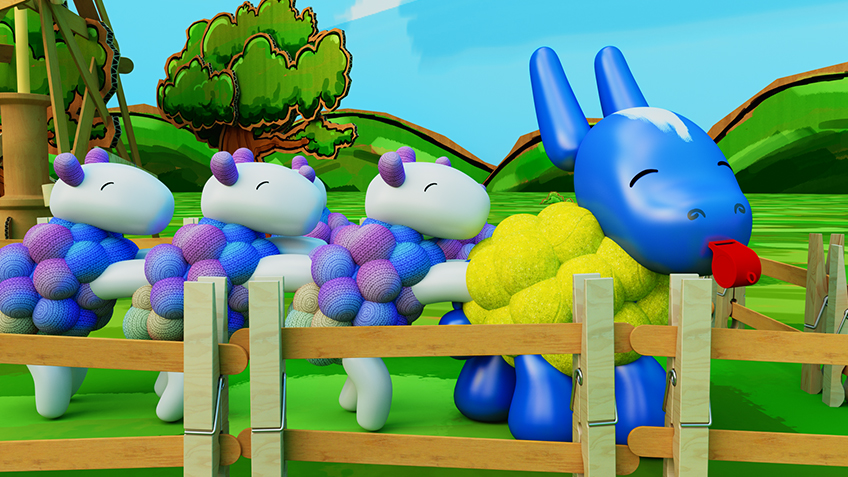 Animated pre-school series Balloon Barnyard has been acquired by Irish language broadcaster TG4. The Gaelic version of Balloon Barnyard is set to premiere on TG4 in December 2017.
Commissioned by Disney Junior (Australia) and produced by Like A Photon Creative, Balloon Barnyard (26 x 7 min) is a colourful and entertaining animated series for 2 to 4 year olds, which follows the adventures of two lovable donkeys (Pip and Streak) who have superhero ambitions, and find fun and mystery around the farm every day.
Already licensed to SVT (Sweden), Daekyo Broadcasting (Korea), and Emirates Inflight (UAE), the series has also recently been acquired by Korean SVOD platform Kids1TV as well as JY Entertainment (China), plus ABC Commercial (Australia) for a local home DVD and iTunes release. Several other deals are currently in negotiation.
TG4's Editor, Young People's Programmes, Siobhan Ní Bhrádaigh had this to say of their acquisition…. "We are delighted to have acquired 'Balloon Barnyard' for our pre-school schedule Cúla4 na nÓg, we are always on the lookout for fresh and unique creative content for our younger audiences and this series ticks all the boxes. We look forward to having the series in Gaelic on our channel."
Balloon Barnyard is distributed worldwide by the Australian Children's Television Foundation (ACTF).