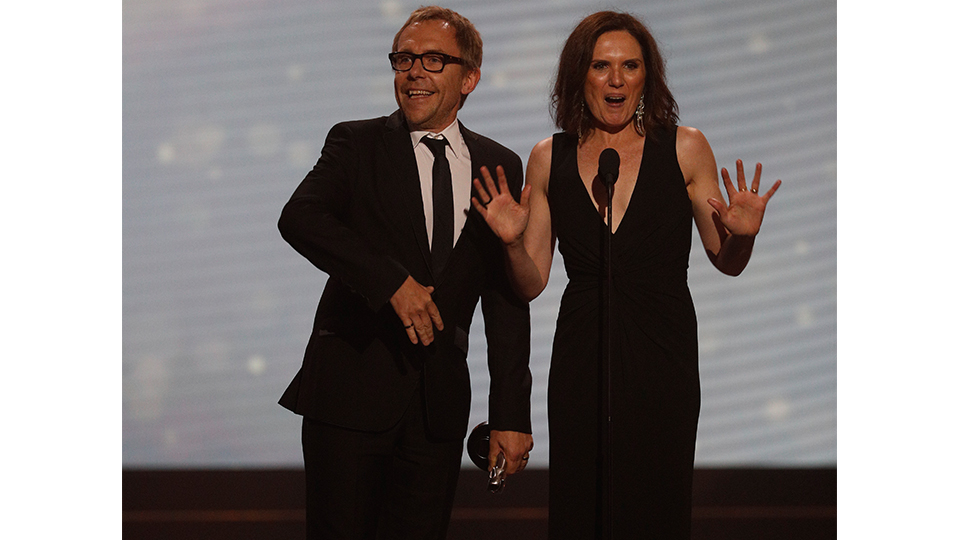 Little Lunch takes home its first Logie!
Image: TV Week / bauersyndication.com.au

Little Lunch – The Nightmare Before Graduation was awarded Most Outstanding Children's Program at Sunday night's TV Week Logie Awards.
Produced by Gristmill for ABC Me, The Nightmare Before Graduation is one of two half hour specials that revisit the characters from the popular series, which was also nominated for the Logie last year. This episode takes place in the lead up to Christmas, when Mrs. Gonsha's class is ready to graduate and head off to High School. But when they uncover the explosive news that Rory is unable to graduate with them, no one is eager to leave school any more.
Gristmill's Robyn Butler and Wayne Hope accepted the award at Sunday's ceremony in Melbourne. The Graduation Special was Butler's first work as a Director and has also earned her a nomination for an Australian Director's Guild Award, the results of which will be announced in May.
A huge congratulations to the entire cast and crew, and all of this year's nominees!