Balloon Barnyard Bursts Into Action!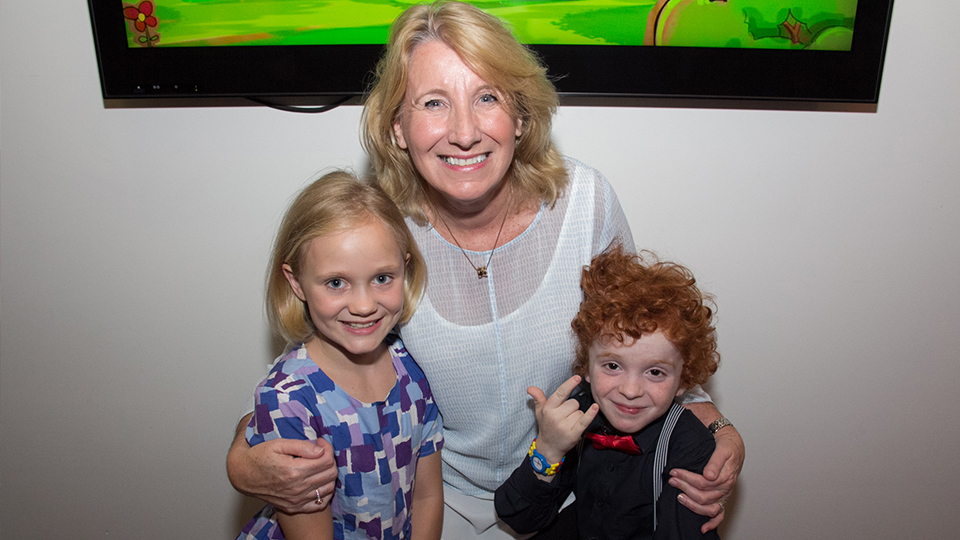 Pictured (from left to right): Balloon Barnyard Narrator Cleo, ACTF Head of Development and Production Bernadette O'Mahony and Balloon Barnyard Narrator Patrick.

Producers Kristen Souvlis and Nadine Bates from Like A Photon Creative hosted a special launch party celebrating their pre-school series Balloon Barnyard during the 2016 Asian Animation Summit in Brisbane last month. With special guests of honour, eight-year-old Patrick and ten-year-old Cleo (who narrate the series), broadcasters, producers, crew and AAS delegates got a sneak peak of the upcoming show.
Balloon Barnyard is an AAS success story being first pitched at the Asian Animation Summit in 2014, and then picked up by Disney Australia, with the series funded by Disney, the ACTF and Screen Queensland.
It's been an exciting couple of weeks for Like A Photon Creative, with the announcement that they are recipients of Screen Australia Enterprise funding to grow their Queensland based business and hold a series of writers rooms intended to develop content for their slate.
Balloon Barnyard will go to air on Disney Channel Australia in the second quarter of 2017 and is distributed internationally by the Australian Children's Television Foundation.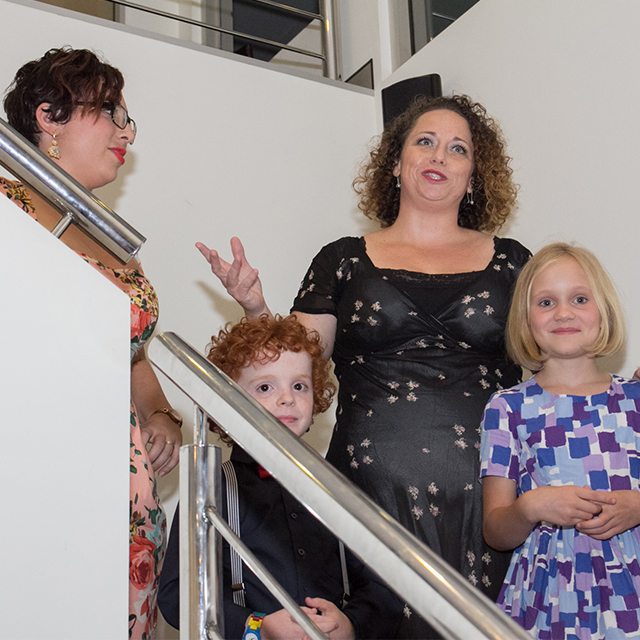 Pictured (from left to right): Balloon Barnyard Creator/Executive Producer Kristen Souvlis, Narrator Patrick, Creator/Producer Nadine Bates and Narrator Cleo.