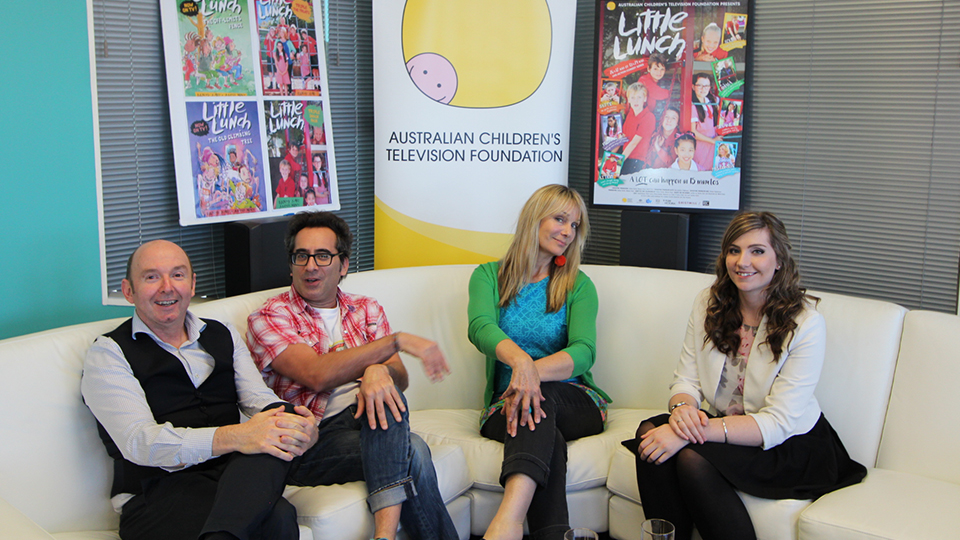 Danny Katz and Mitch Vane on Little Lunch
On Thursday October 20, author Danny Katz and illustrator Mitch Vane shared their experiences in creating the Little Lunch book series, and how they turned their books into the popular TV series that followed. They were quizzed in two Q&A sessions with students from 40 primary schools around Australia.
Over 1,000 grade 3-6 students from Victoria, New South Wales, South Australia and Western Australia participated in the live event.

Mandy De Lacy, a teacher at Cairnlea Park Primary School (Victoria) said: "It worked well and my students enjoyed being part of the webinar".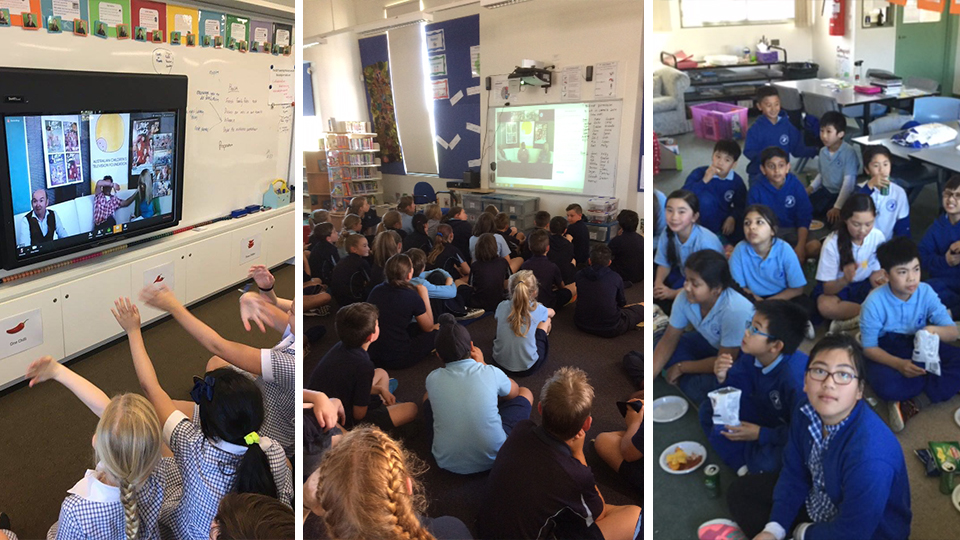 Students from Melbourne Girls Grammar (VIC), Vale Park Primary (SA) and Cairnlea Park (VIC) participating in the webinar.

Writer Danny Katz was impressed by the depth of the students' research for the Q&A session.

"The kids were fantastic. They were confident. They thought about the writing process and the drawing process, and came up with some really smart questions," he said.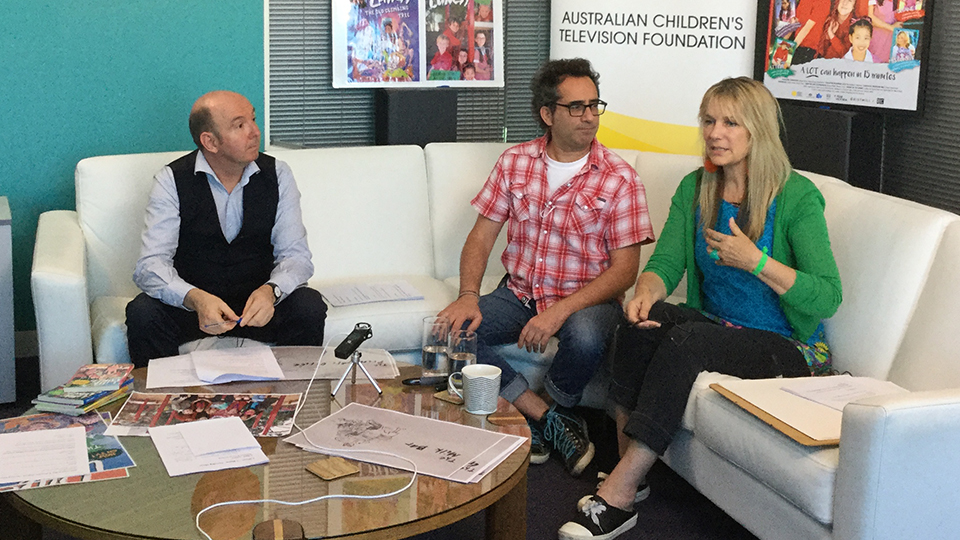 Mitch Vane answers a student question during the Q&A webinar with Australian primary schools.
Illustrator Mitch Vane said: "It was great because the type of questions the students asked provided the opportunity to go in depth about the [writing and drawing] process."

Edited versions of the webinars will be available on the ACTF's YouTube channel (OzKidsTV) shortly that will allow students and teachers to jump to specific questions that Danny and Mitch were asked.