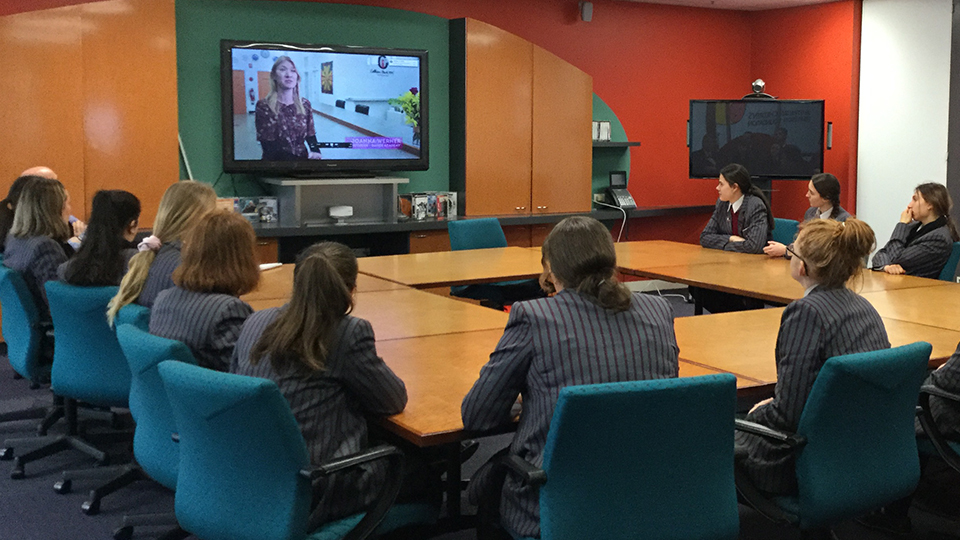 Media Studies Students Gain Insight Into ACTF
Year 11 Media Studies students from Genazzano College in Melbourne had a unique opportunity to learn about the ACTF and what we do when they visited in September.
The students were particularly interested in how the television industry works and asked a number of probing questions about how children's television is made, funded, broadcast and distributed.
The ACTF CEO, Jenny Buckland, outlined the history and role of the ACTF, as well as the challenges media organisations face in a rapidly changing environment. Our Head of Development and Production, Bernadette O'Mahony, gave the students an insight into what is required to take an idea on the page through to a quality finished production. Head of Education, Peter Maggs, showcased the value-add resources, events and apps the ACTF provides to teachers and students that complement our shows.
If your school would like to know more about the ACTF and its role please contact our Head of Education, Peter Maggs at: peter.maggs@actf.com.au