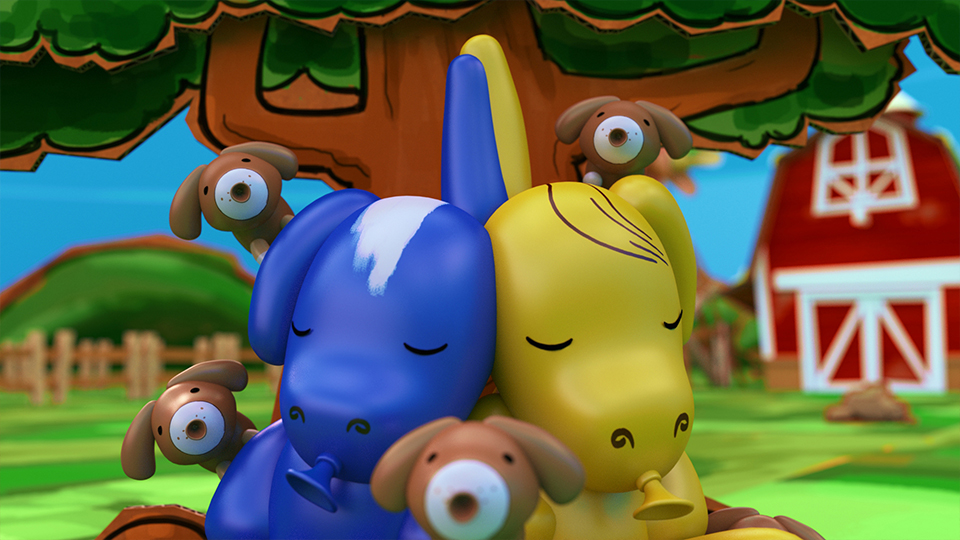 New Pre-school Animation in Production For Disney Australia
The colourful new series Balloon Barnyard is picking up steam in Queensland.
The 26 x 7 minute series follows the adventures of Pip and Streak, a pair of humble donkeys with superhero ambitions who will do anything to help out their farmyard friends. Of course, it always takes a bit of trial and error to save the day.

Aimed at a core audience of 2-4 year olds, Balloon Barnyard subtly explores social and emotional education through humour and fun. The balloon-inspired design throughout the series creates a fresh style for every farmyard animal and keeps things bright and colourful. Each episode is narrated by one of two young local actors, 8 year old Patrick and 9 year old Cleo, who tell their stories with warmth and humour.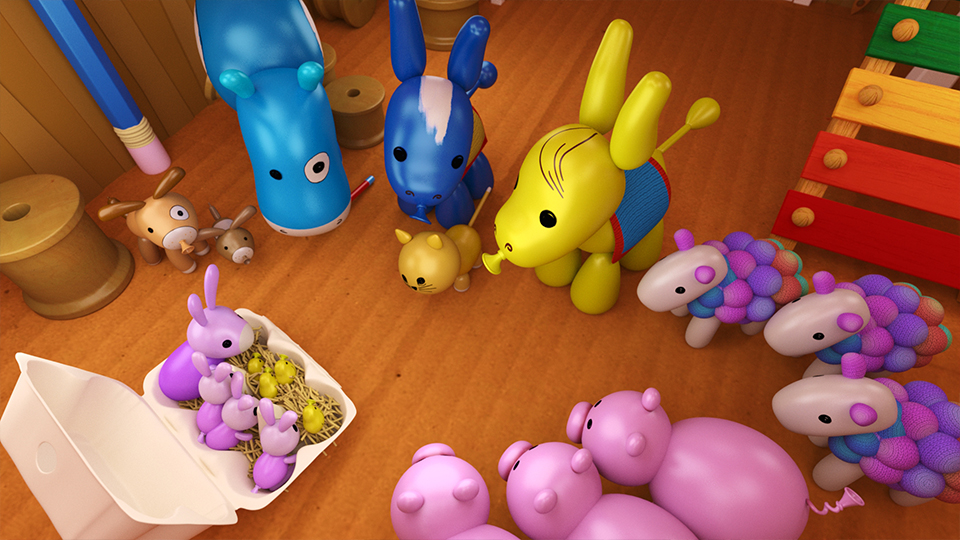 Balloon Barnyard is a colourful series for pre-schoolers.
Balloon Barnyard is being produced for Disney Channel Australia by Kristen Souvils and Nadine Bates for Like A Photon Creative. The series will be launched at MIP Junior later this year and due to be completed December 2016. The ACTF is distributing the series worldwide.