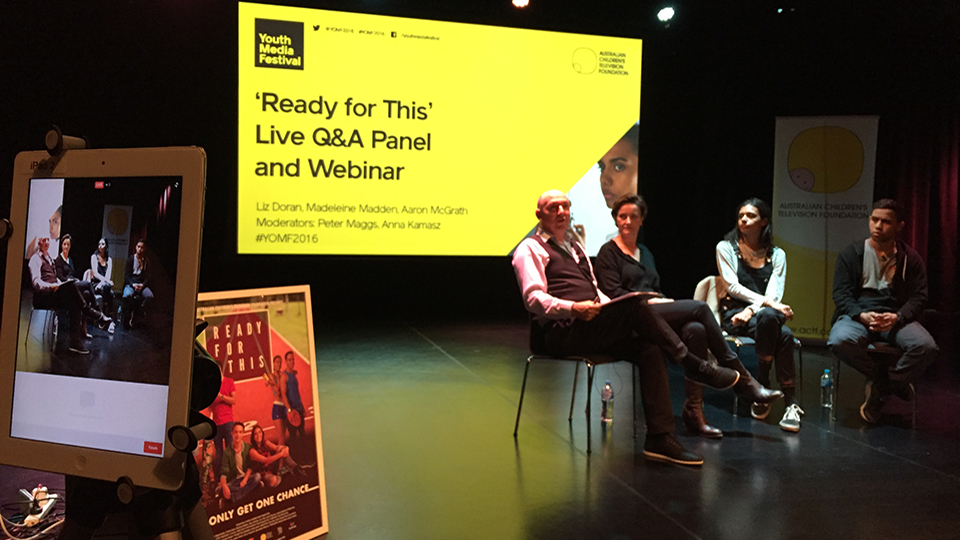 Behind the Scenes with Ready for This Cast & Head Scriptwriter
The Ready for This Live Q&A Panel as part of the Youth Media Festival at ACMI provided a fascinating insight into the origins of the award-winning series and the challenges faced by the writers and cast.

Both the studio audience at ACMI and those viewing the live stream online were given a wonderful insight into the award-winning Ready for This TV series by Liz Doran (Head Scriptwriter) and cast members Madeleine Madden and Aaron McGrath.

Liz outlined the important role Madeleine and Aaron played in the initial development of the series, which authentically captures life as indigenous young Australians following their dreams.

Madeleine and Aaron outlined their most challenging episodes and scenes, as well as the pride they took in being part of such a ground-breaking series.

Check out the ACTF YouTube Channel in the next couple of weeks to view the full Ready for This Live Q&A online.