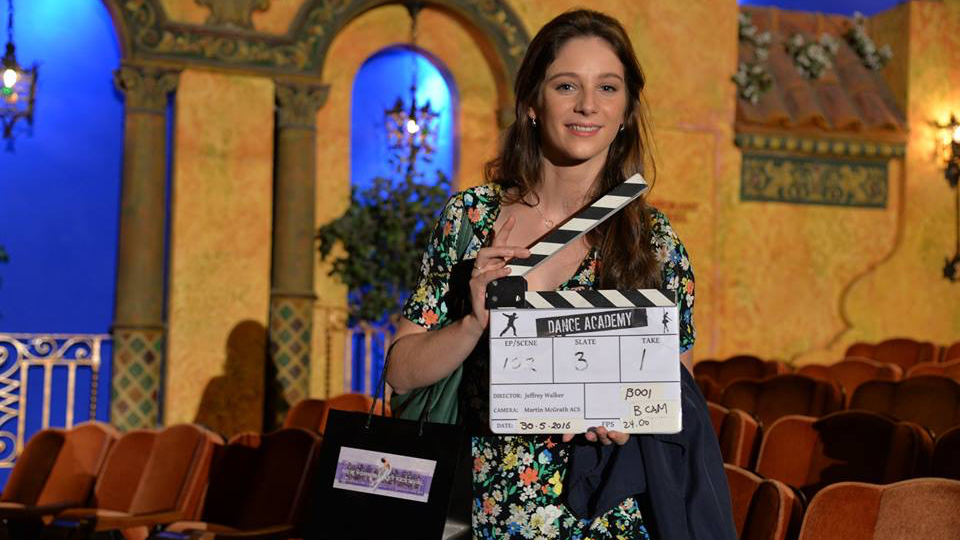 Action On Set For Dance Academy – The Movie!
A brand new Dance Academy feature film is coming to life in Sydney where cameras started rolling on Monday. The multi-award winning creative team behind ABC 3's acclaimed series have hit the ground running, with Joanna Werner producing a script by Samantha Strauss and series Director Jeffrey Walker behind the camera again.
The core cast from the season are all back too, with Xenia Goodwin, Thomas Lacey, Dena Kaplan, Jordan Rodrigues, Alicia Banit, Keiynan Lonsdale reprising their roles as passionate young dancers. But not without their old mentor, Miss Raine, played by Tara Morice. The series was a fantastic opportunity for the young cast who have only gone onto great successes locally and internationally.
It's been almost three years since the series finished, when Tara and her friends graduated school and began taking their first exciting steps into professional dance careers. The film will pick up a few years later and not just in Sydney but New York too, as they face the challenges and triumphs of following their dreams.
Fans of the series are thrilled about the comeback and especially about the chance to be part of filming. Dancewear label Bloch are running a once in a lifetime competition to be an extra in Sydney. Competition details are here.
The Dance Academy film is due to hit cinema screens in 2017. The ACTF is an investor, along with Screen Australia, Screen NSW, Film Victoria and Soundfirm. Studio Canal is distributing in Australia and New Zealand and international sales are being managed by ZDF Enterprises.