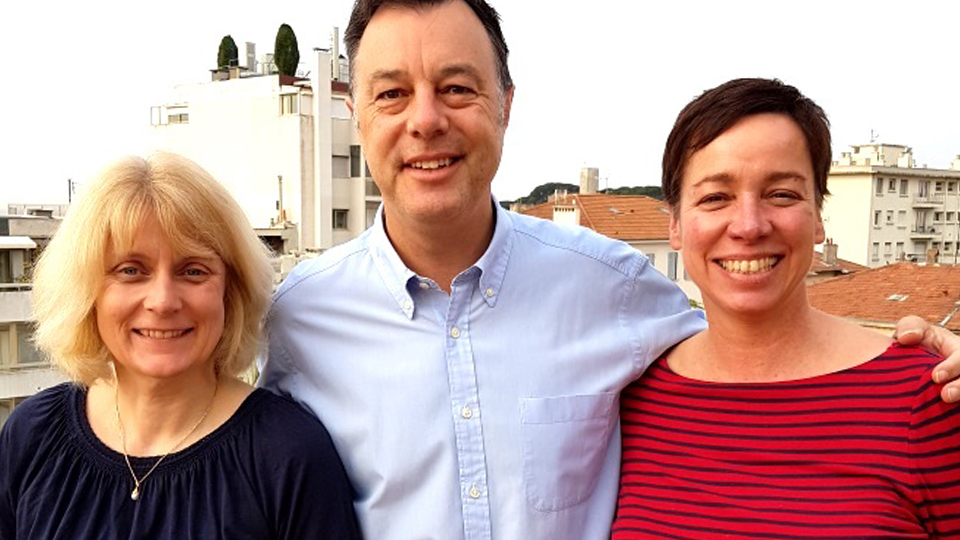 Ready For This - Sold To ZDF Germany
Pictured: L-R: Frauke Braeuner, ZDF Editor Children & Youth Programs; Tim Hegarty, ACTF International Sales Manager; Nicole Keeb, ZDF Head of International Co-productions and Acquisitions, at MIPTV 2016, Cannes, France.
The award winning Australian live-action children's drama series Ready For This has been sold to ZDF and will air later this year on KiKA, the public broadcaster's free to air kids channel.
ZDF's acquisition of Ready For This was recently finalised at the MIPTV television industry market in Cannes.
The series follows six teens as they arrive at Arcadia House in Sydney from around Australia to pursue their dreams. For some, it's the opportunity of a lifetime, for others it's a last chance. All are strangers and the last thing they expect to find is family.
Nicole Keeb, Head of International Co-productions and Acquisitions at ZDF had this to say: "Following on from the success of the Dance Academy franchise, we were keen to find a new and fresh programme to partner up again with producer Joanna Werner, ABC and ACTF. Since Ready For This is a very well-produced, high-quality programme for elder children and teens, it was the perfect fit for us!"
The teen drama recently won the Award for Most Outstanding Children's Program at the 2016 TV Week Logie Awards in Australia, having already won an AACTA Award in January this year.
"We're thrilled that Ready For This has found a home on KiKA via ZDF and we can't wait to see how German audiences respond to this dramatic yet warm and humorous series which brings to life real day to day issues for teens as they strive to reach their goals" said Jenny Buckland, CEO – Australian Children's Television Foundation.
Produced as a joint venture by Blackfella Films (Redfern Now) and Werner Film Productions (Dance Academy), Ready For This is distributed worldwide by the Australian Children's Television Foundation (ACTF).