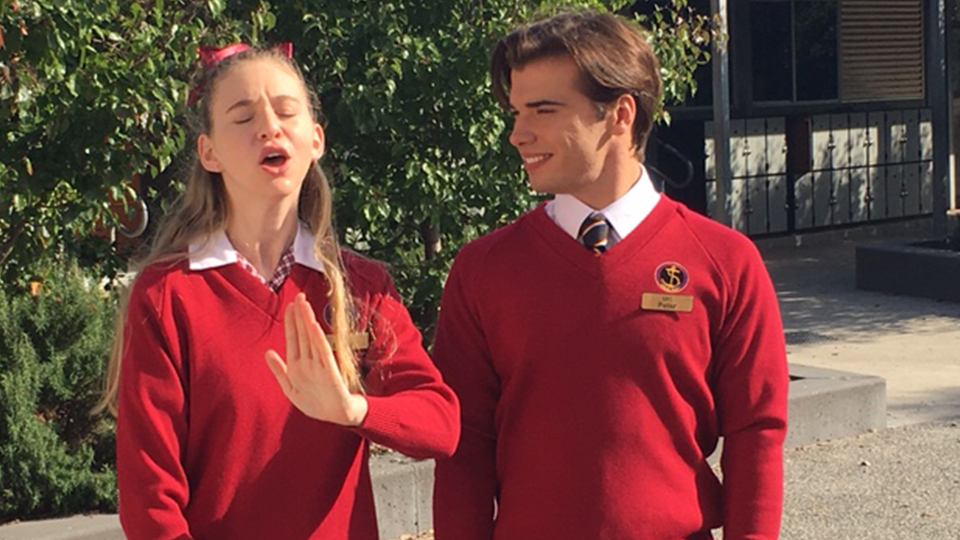 You're Skitting Me Series 3 In Production!
Production is underway on a fresh new series of You're Skitting Me. The 26 x 12 minute edgy sketch comedy series made for kids stars a great new cast of young talent as well as bringing back favorites from Series 2.
Starring in a new mix of regular characters, parodies and animations are new cast members Marie-Claire Ridgeway, Shalinie Navaratne, Tama Tauali'I, William McKenna and Giedon Aroni who join series 2 veterans Isabella Richardson, Mim Micheloudakis and Freddie Young.
Comedy writer/producer Mark O'Toole along with Naomi Mulholland are producing this series, currently shooting in Melbourne with Kacie Anning and David Swann directing.
On the back of the recent sale of Series 1 and 2 to Irish broadcaster RTE, 2016 looks to be another exciting year for cast and crew of You're Skitting Me.
You're Skitting Me is produced by Cordell Jigsaw Zapruder for ABC-TV.