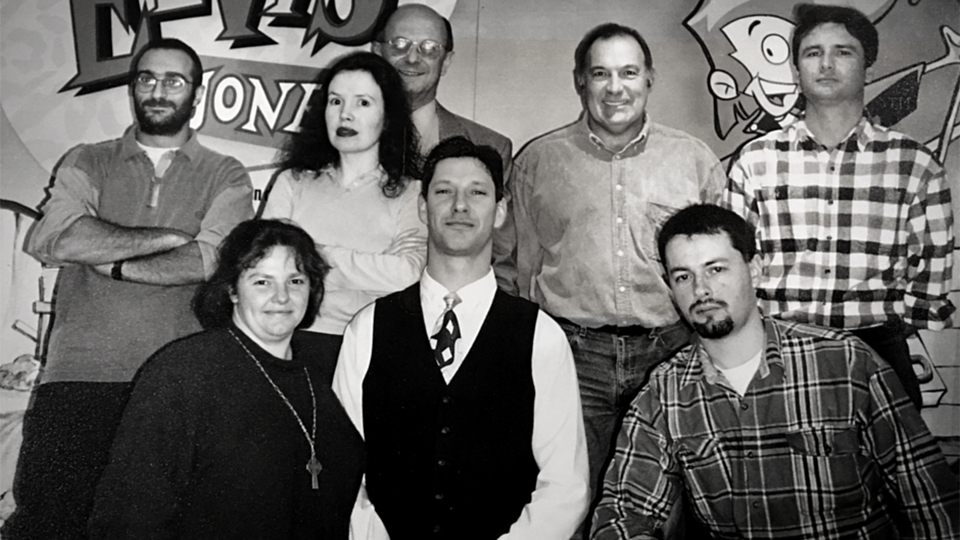 Vale Robert Greenberg
Robert Greenberg always said that his writing career started after he won the best sentence competition in Grade 3. Buoyed by this success he followed his dream to be a writer, and ended up writing and script editing on many Australian children's television series as well as publishing a number of children's books.
For the ACTF, Robert worked on shows that included Lift Off, Sky Trackers, series 3 & 4 of Round The Twist, Li'l Elvis Jones and the Truckstoppers and The Legacy of the Silver Shadow.
Robert went on to work on shows for many other producers.

Robert will be remembered as the most warm-hearted, exuberant, positive and enthusiastic participant in every workshop or meeting he ever attended. He was much loved as a generous mentor and friend by all who knew and worked with him.
Robert has passed away much too early. He devoted the last year of his life to raising funds for Brain Cancer Research.

If you would like to build on Robert's efforts you can make a donation at: www.curebraincancer.org.au/donations