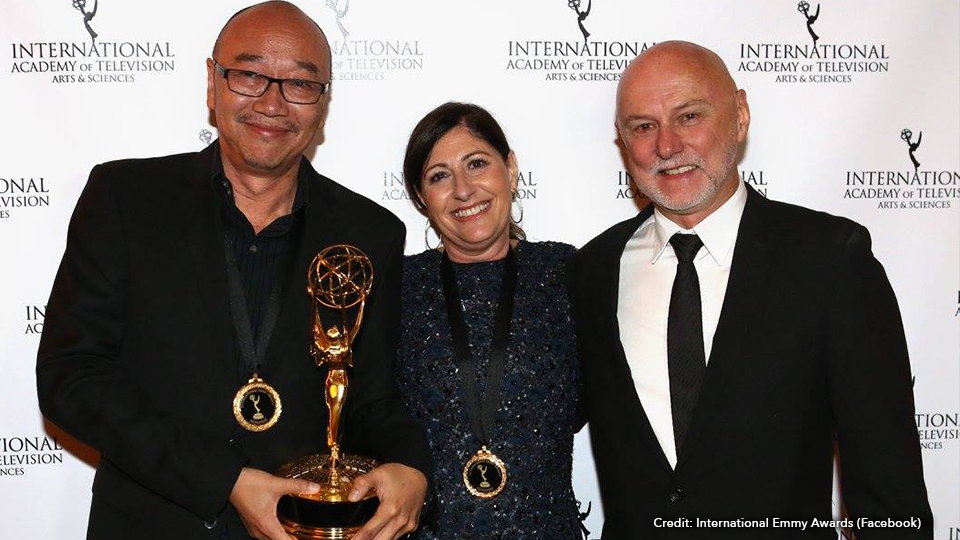 Nowhere Boys Win Caps Off A Great Awards Season For Australian Kids' Series
Congratulations to producers Matchbox Pictures and the Nowhere Boys - Series 2 cast and crew on winning the International Emmy Award for Best Kids Series last week in Cannes as part of the MIPTV market and conference.
This follows the series winning Best Non Animated or Mixed Series at the Kidscreen Awards in February and the Banff World Media Festival Rockie Award for Youth Fiction last year.
"Australian TV punches well above its weight…these awards are an example of the talent in our country," Nowhere Boys director Tony Ayres said after receiving the Emmy Award.
And Tony is right. 2016 is proving itself a great year for ACTF supported series locally and internationally.
In just six months ACTF supported series have notched up 11 nominations and 5 Awards for the series Little Lunch (Gristmill), Nowhere Boys (Matchbox) and MY:24 (Essential Media), with the drama series Ready For This (Blackfella Films/Werner Film Productions) winning Best Children's Series at the Australian Academy Cinema and Television Arts (AACTA).
Australian family films have received their share of praise too, with Paper Planes being nominated for 5 AACTA Awards and winning for Best Original Screenplay. Paper Planes received international acclaim at 2015's Jerusalem Film Festival, winning the Young Critics' Club Award for Best Children's Film. The film has also been nominated at the Berlin International Film Festival and the Seattle Film Festival by youth jurors.
Of course, 2016 is only just warming up and there's plenty to look forward to. The Prix Jeunesse International Festival is just around the corner in May, with Little Lunch and Ready For This screening in the festival and competing for awards. And of course the coveted Logie Awards where Bushwhacked!, Little Lunch and Ready For This are all up against each other!
Whether it's a nomination or a win, each acknowledgement of these quality Australian children's series on the local and international stage demonstrate the depth and talent in our independent production sector and the tremendous value of Australian children's television.
Congratulations to all the producers, cast and crew on these great shows.